Disturbing New Details Of Alleged Olivier Martinez Brawl Exposed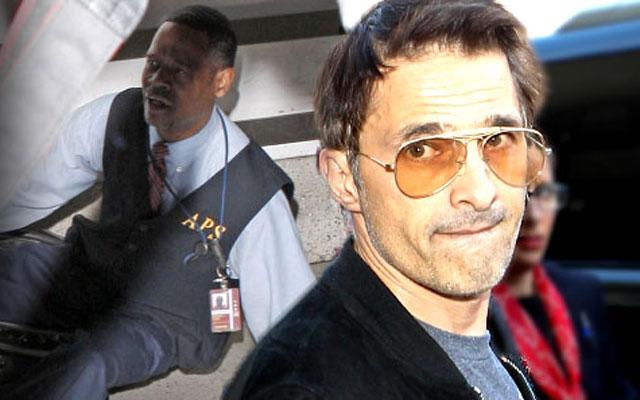 As Olivier Martinez heads into his custody battle with Halle Berry, an attorney for the French actor's alleged assault victim told Radaronline.com exclusive details of Martinez's explosive temper.
As RadarOnline.com previously reported, Martinez was caught on video pushing airport employee Ronaldo Owens to the ground with a car seat as he and his then-wife were leaving LAX on Jan 4.
Owens eventually filed a lawsuit against Martinez on Oct 19, and claims that he was injured when he took the brutal fall on a wheelchair behind him.
Article continues below advertisement
Owens' lawyer, Daniel D. Geoulla from B&D Law Group, told RadarOnline.com that he believes there was no reason for Martinez to attack his client, and revealed that Owens even had to undergo medical treatment for leg and back injuries.
"He's standing off to the side with dozens of other people but for some reason he was singled out," Geoulla said. "There was no provocation or justification for that."
Owens now hopes to pocket at least $5 million from the hot-tempered French actor after suffering both physical and emotional injuries.
"He did have injuries in his back and they appeared on the MRI," Geoulla claimed.
Still, Geoulla said, Owens is not trying to get his 15 minutes of fame with the suit.
"Owens is not a public person. He's not a celebrity and isn't interested in being in the news," the lawyer said.
Nevertheless, he plans to release a new statement on the case in a few weeks.