Halle Berry Gearing Up For Epic Custody War With Olivier Martinez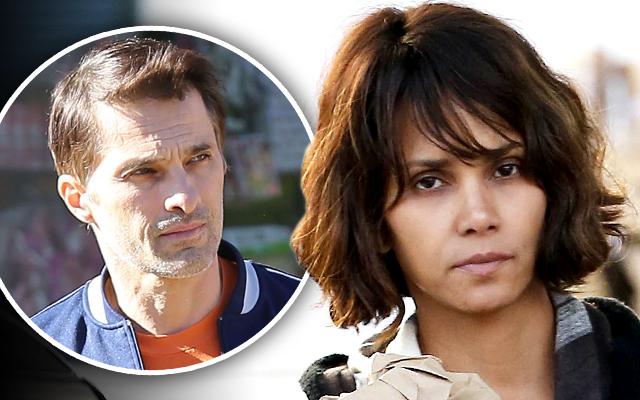 Halle Berry is preparing for a bitter custody battle with estranged husband, Olivier Martinez, RadarOnline.com has learned.
The couple have a son, Maceo, 2, and an insider told RadarOnline.com, "Halle is hoping that Olivier won't seek joint custody. She wants to be Maceo's primary custodial parent."
"The concern for Halle is that Olivier, a French citizen, will attempt to take Maceo to live in France," the source explained. "There is no way Halle will allow that to happen and will fight it all the way."
Article continues below advertisement
According to the source, Martinez knows that Halle is stuck living in Los Angeles until her daughter, Nahla, with ex-boyfriend Gabriel Aubry, is 18, because of a ruling in that contentious custody battle. The ruling applying to Nahla has nothing to do with Maceo, however, and Martinez.
The source warned, "This is going to get nasty, very fast."
As RadarOnline.com reported, the couple's marriage has been rapidly crumbling leading up to the split. They've gone months without being photographed together this year, and were last seen together on October 17.
Berry had divorce documents prepared over the summer, but "Olivier begged her for another chance," the insider claimed. "He agreed to go to counseling. Things did get better for a few weeks, but Olivier started blowing off the meetings."
"They have been living apart for months, and had been spotted with Maceo, because they had hoped to remain amicable during the proceedings," the insider added.
Among Halle's laundry list of complaints against Olivier is "his epic temper," the source said. "She is also very feisty and they would have screaming fights. There were also serious trust issues that Halle had because Olivier had been spending so much time in France. It was just a very toxic situation."