More Ridiculousness: Gwyneth Paltrow's Website SLAMMED For 'Scare Tactic' Article Citing Medical Myth That Bras Cause Breast Cancer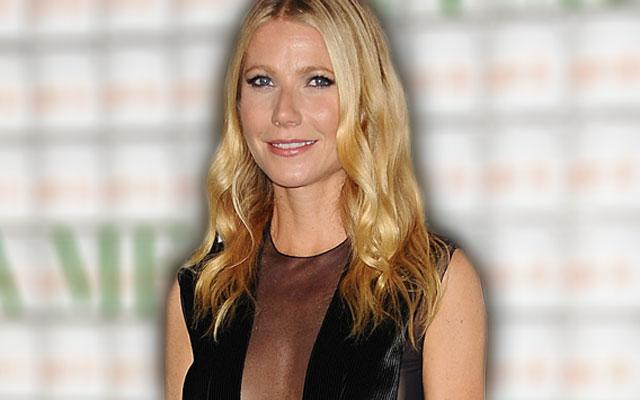 Gwyneth Paltrow is stirring up controversy again!
The lifestyle guru made a major mistake when her website Goop published an article resurrecting a now-discredited claim linking bras to breast cancer.
According to Huffington Post, Paltrow's medical mentor Dr. Habib Sadeghi—who the actress has called a "super doctor"—published a 2,700-word article for Breast Cancer Awareness Month that made unnecessary mention of the myth-busted claim by 1995's Dressed to Kill: The Link Between Breast Cancer and Bras husband-wife duo, Sydney Ross Singer and Soma Grismaijer.'
Article continues below advertisement
Sadeghi argued that wearing a bra for too long during the day (more than twelve hours) could trigger "cancer-causing toxins to accumulate."
"While there is a legitimate reason for concern when it comes to bras and breast cancer," his article read, "some simple changes, along with an existing healthy lifestyle, can result in a drastic reduction in breast cancer risk."
Soon after the post published, San Francisco-based obstetrician-gynecologist Jennifer Gunter ripped into Sadeghi, reminding the doctor-author that The American Cancer Society found no "scientifically valid studies that show wearing a bra of any type causes breast cancer."
"There is no science to back up a bra and breast cancer connection, never mind that the mechanism is biologically implausible," she wrote in response to the bogus article. "The myth has been debunked so many times I have lost track."
"Lymphatic obstruction is not a risk factor for cancer," Gunter continued. "If it were all the lymph node dissections done to save people from various cancers would paradoxically be killing them. We actually have mountains of data on outcomes after lymph node dissection, so if impeding lymph flow caused cancer we'd know."
Article continues below advertisement
This isn't the first time Sadeghi has been told to eat his own words. Paltrow's guru is also famous for coining the heavily mocked term "conscious uncoupling," which was used to announce the actress' separation from then-husband Chris Martin.
"Ladies, wear your bra or don't. Your choice," Gunter concluded. "Heck, wear it to bed if it's comfortable. It's all good. If it's digging in get a fitting from an expert, not because it could be building up toxins but because everyone should know the joy of a well-fitted bra."
Will Gwyneth Paltrow retract the article or stand by her goofy cancer claims? Let us know what you think in the comments below!