Gwyneth Paltrow 'Rude' To Staffers At Awards Show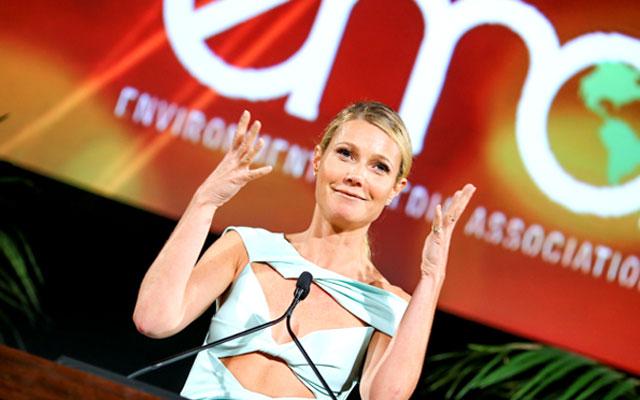 Gwyneth Paltrow was honored by the Environmental Media Association on Saturday night with their highest accolade- the EMA Green Parent Award. But in typical GOOP fashion, RadarOnline.com has learned that green friendly A-list actress – who was accepting an award because of her dedication to promoting sustainable lifestyles — did not exactly endear to herself to staffers!
"She came late and was extremely rude to the PR people prior to giving her speech," an event insider told RadarOnline.com.
Article continues below advertisement
"As if that wasn't bad enough, after she accepted the award she did not even stay around for the after-party to show her gratitude! She was awarded the highest honor and couldn't even stay to say thank you," the source sniffed.
The GOOP founder has been criticized for her out-of-touch behavior in the past.
As RadarOnline.com previously reported, last year Paltrow held a fundraiser at her home in Los Angeles for President Obama. The poorly planned event stirred up a firestorm of criticism from her neighbors.
One neighbor was told RadarOnline.com that Paltrow's behavior was "more than poor planning, it's an abuse of power and, most importantly, unneighborly."
Would you invite Paltrow to your dinner party? Let us know in the comments!