Standing Up For Giuliana! Rancic's Husband Bill Slams Former 'FP' Host Kathy Griffin Over Dramatic Exit From E!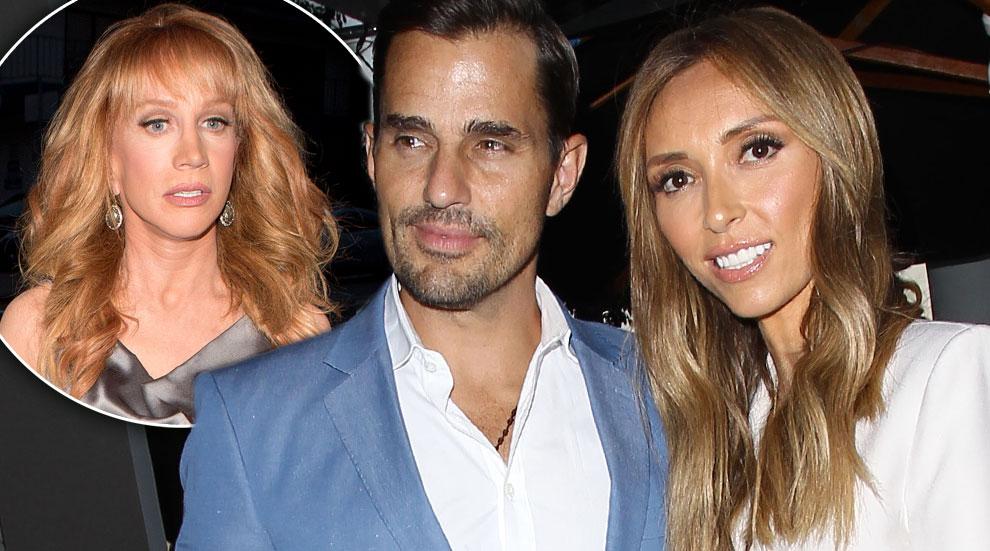 Giuliana Rancic may need to play nice when it comes to payroll provider E!, but her husband Bill doesn't!
The couple held little back with the New York Daily News at the Pink Agenda gala for the Breast Cancer Research Foundation and Giuliana's Fab-U-Wish charity at Sixty Three°.
When asked if former Fashion Police cohost Kathy Griffin's dramatic exit from the show had undermined the enterprise altogether, Giuliana answered diplomatically: "I can't comment on that."
Article continues below advertisement
"I can't say it," she continued, motioning for Bill to join her. "He can."
According to the publication, Bill gave a smile that indicated a "hell yes!" to Giuliana's invitation for honesty.
As RadarOnline.com previously reported, Griffin vowed never to speak to Rancic again following her surprise farewell from FP after filming just seven episodes.
"Kathy is done with the drama and she is done with Giuliana," an insider told RadarOnline.com at the time. "Kathy has not spoken to Giuliana and she has no intentions of ever speaking to her again, unless she has to."
The duo's feud simmered for weeks, but exploded again after the post-Oscars Fashion Police telecast, in which Rancic said singer Zendaya Coleman's dreadlocks "smelled like patchouli oil…. or weed."
Since going part-time on E!, Giuliana has picked up work with Home Shopping Network for her clothing line G by Giuliana.
When the couple's interviewer suggested she make her new gig full-time and put E! on the back-burner, Bill couldn't hold back his enthusiasm (at the network's expense): "From your mouth to God's ear!"
"Stop saying that! You're so bad," Giuliana laughed in response. "Bottom line: It's just really nice to be doing what I'm very passionate about."