Fitness Icon Jake Steinfeld Teams Up With Four Governors To Celebrate A Future Of Fitness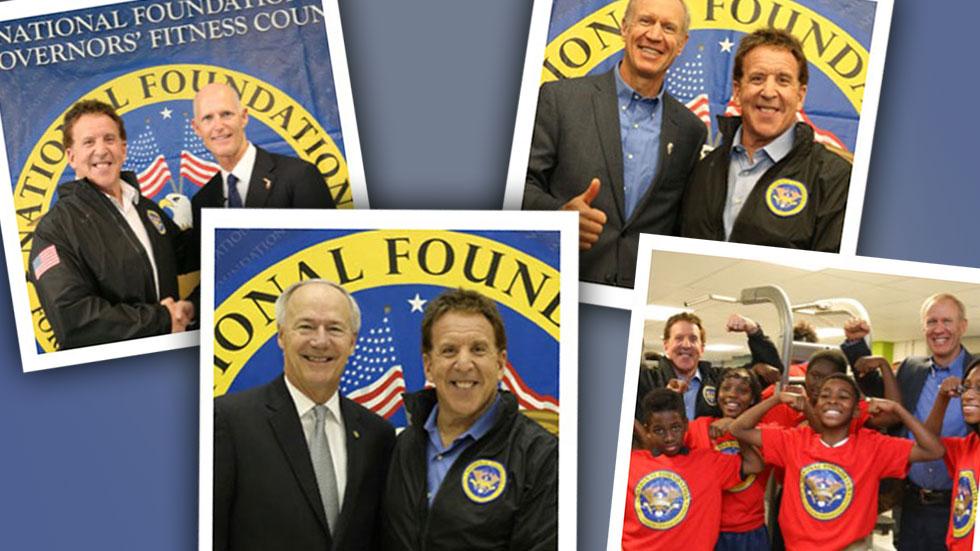 Jake Steinfield is making a difference for kids as he cuts the ribbon on brand new Live Positively Fitness Centers across the country.
This week, the fitness icon debuted 12 Live Positively Fitness Centers for middle schools in Arkansas, Illinois, Texas and Florida. The schools honored received fitness centers for their exemplary techniques in promoting physical activity for students.
On the first leg of his tour, he met with Governor Asa Hutchinson from Arkansas to unveil new fitness centers at schools in Little Rock, Danville and Lincoln. From there, the fitness guru traveled to Illinois and met with Governor Bruce Rauner to cut the ribbon on fitness centers at schools in Chicago, Elgin and Rockford.
Article continues below advertisement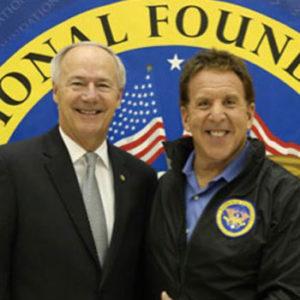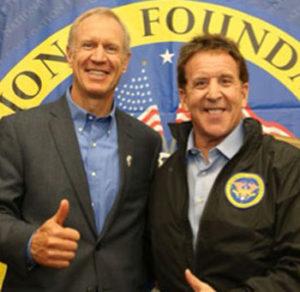 Then it was off to Texas where he received support from Governor Rick Abbott on the unveiling of fitness centers in Houston, Hebbronville and Uvalde.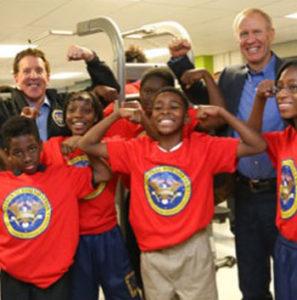 Steinfield wrapped up the tour in Florida with Governor Rick Scott, cutting ribbons at schools in Cape Coral, Palatka and Miami.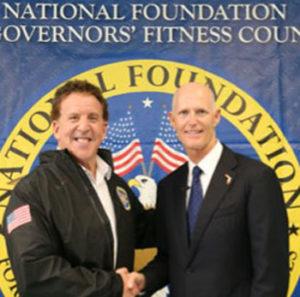 "Governor's Hutchinson, Rauner, Abbott and Scott understand the importance of getting children to think about health and fitness at a young age and wholeheartedly embraced our program," Steinfield shared. "They welcomed us into their state to inspire students to make fitness and wellness part of their daily routine and it's paid off!"
"I've always said that academics and fitness go hand-in-hand and I firmly believe that if you provide the schools with the tools, students will excel beyond their wildest dreams," he continued. "Not only will these students be healthier, but they'll be more confident, have greater self-esteem and ultimately achieve greater academic success."
The National Foundation for Governors' Fitness Councils program plans to bring its challenge to all 50 states in the coming years. Live Positively is part of Coca-Cola's commitment to bring people together to make a positive difference, which includes supporting physical activity programs.