Forgive, Not Forget: 'Duck Dynasty' Stars Say Anna Duggar Has The Right To Leave Cheater Josh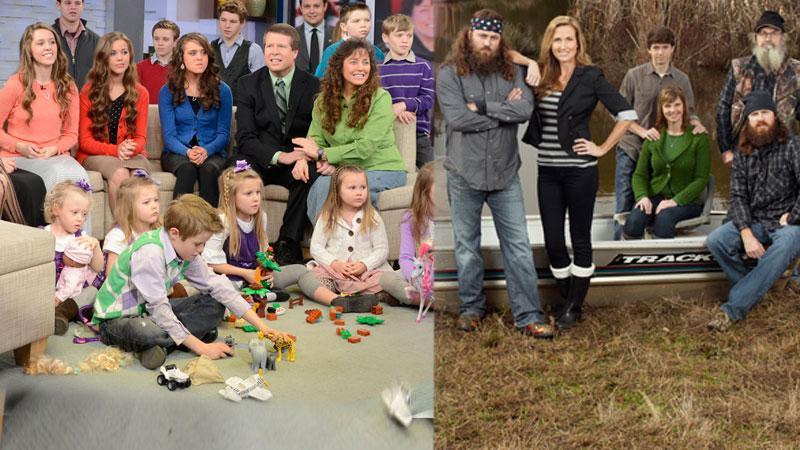 Anna and Josh Duggar recently welcomed their fourth child into the world, but instead of spending the summer celebrating the miracle of life, the family has been forced to weather scandal after scandal this summer. Now, their fellow conservative Christian reality stars over at Duck Dynasty are weighing in on Josh and Anna's marriage, and where the couple goes from here.
In May, RadarOnline.com reported that a leaked police report revealed that Josh had molested his sisters as a teen. Then in August another leak revealed that Josh had maintained a paid account on cheating website Ashley Madison. He has since admitted to infidelity and porn addiction, and has entered a rehabilitation facility, leaving his wife to take care of their newborn without him."As far as the relationship, that's gotta be her decision whether or not she wants to go on without him," Missy Robertson told ETonline. "She certainly has that right, because he interrupted their marriage with those affairs, but forgiveness is not really a choice, you know, if you want forgiveness from God."
Article continues below advertisement
Jase Robertson agreed, adding, "You can forgive somebody, but that doesn't mean there's not consequences for your actions."
But regardless of what Anna decides to do, the choice will not be an easy one to make. "She's definitely a victim in this whole situation," Missy said. "Josh made some wrong decisions. But that's something that, at the end of the day, when the cameras go away, that's their life. They're going to have to deal with it themselves and get past it and try to savor some of the experiences they had and memories, and also make a new life for themselves -- whether it's together or apart."