Love After Tragedy! Catherine Bach In 'Serious Relationship' Following Husband's Suicide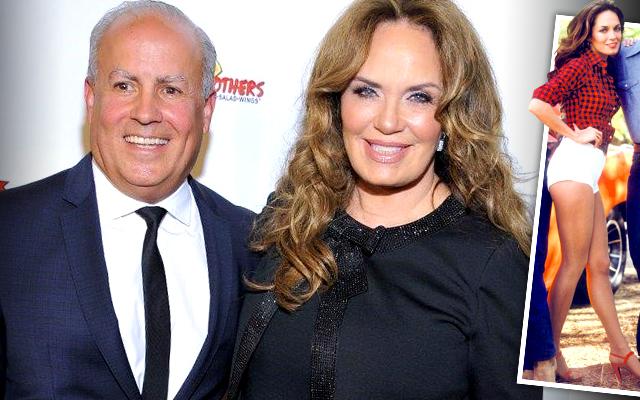 It's been more than five years since Dukes of Hazzard star Catherine Bach came home and found her husband of almost 20 years, Peter Lopez, dead from a self-inflicted gunshot wound to his head.
But time heals all heartache, as Bach tells RadarOnline.com exclusively tthat she's found love once again!
"It's been some time now since that happened, but I have moved on," the 61-year-old iconic actress told RadarOnline.com at the 14th Annual LAPD Eagle & Badge Foundation Gala event on Saturday in Los Angeles.
Article continues below advertisement
"I'm really doing well right now. I have the love of my beautiful daughters and a lot of love in my life, so everything has turned out alright."
Bach arrived at the event on the arm of Peter Repovich, who is the President of the Eagle and Badge Foundation, and a Director of the Los Angeles Police Protective League.
"We are very happy together," the original Daisy Duke told RadarOnline.com. "He is a very special guy."
As RadarOnline.com previously reported, the widowed mother of daughter's Sophia, 19, and Laura, 16, opened up about her husband Peter's suicide in a 2013 interview saying, "He was very happy with his family and very proud of his girls. We had a deep love … We were very happy for 19 years."
And now she's happy once again!