'Finally!' Chrissy Teigen & John Legend Are Expecting -- How They Overcame Fertility Struggles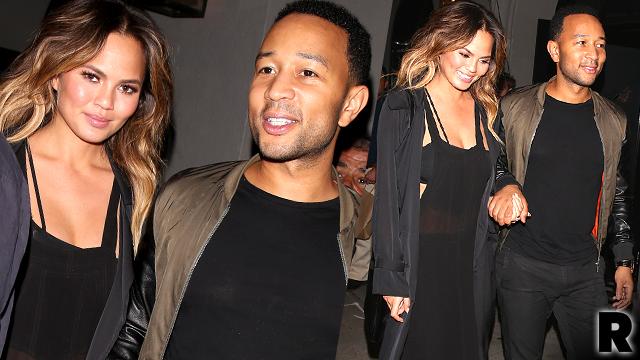 Just weeks after going public with their heartbreaking fertility struggles, Chrissy Teigen and John Legend are expecting, RadarOnline.com has learned.
The model broke the news to fans in an Instagram post on Monday night.
"John and I are so happy to announce that we are pregnant," she wrote. "As many of you know, we've been trying to have a baby for a while now. It hasn't been easy, but we kept trying because we can't wait to bring our first child into the world and grow our family. We're so excited that it's finally happening. Thank you for all your love and well wishes. I look forward to all the belly touching! Xx"
Article continues below advertisement
https://instagram.com/p/8wbqn2pjVD/
In September, Teigen revealed to fans that she had turned to IVF treatments after months of trying unsuccessfully to conceive. During a segment on her FABLife talk show, she said, "Every single time I sit down for an interview with anybody…I will say, just being two years into being married, the questions just come from all over. It's kind of crazy because I can't imagine being that nosy to be like, 'So, when are the kids coming?' because who knows what somebody's going through."
"John and I were having trouble. We would have had kids five, six years ago if it had happened," she said. "But my gosh, it's been a process."
Teigen, 29, and Legend, 36, married in 2013.
Story developing.