A Model Rivalry! Chrissy Teigen & Tyra Banks 'Barely Speaking' On Set Of New ABC Show 'The FAB Life' –– See 10 Photos Of The Battling Beauties!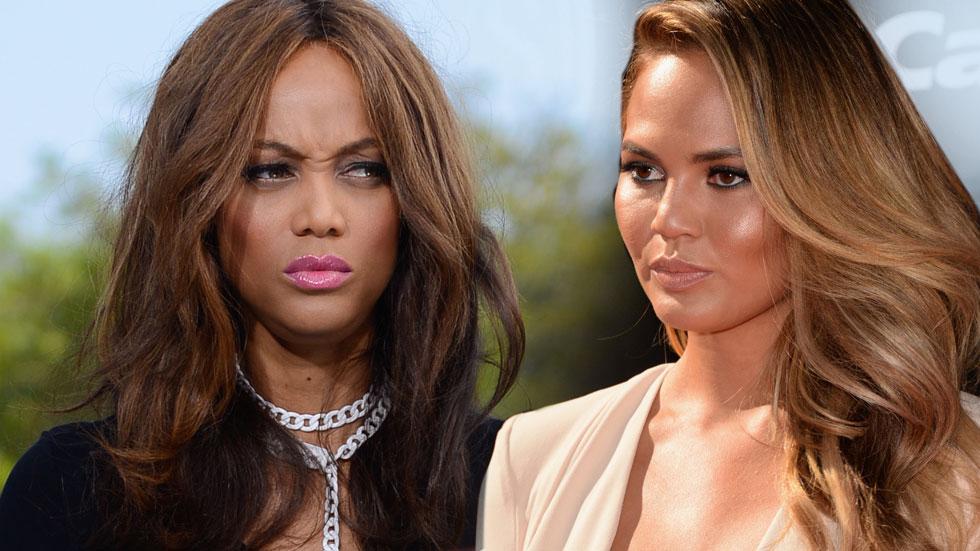 Chrissy Teigen and Tyra Banks are "barely speaking" as they work on the upcoming series The FAB Life, and RadarOnline.com has a look at the war between the catwalk queens.
Article continues below advertisement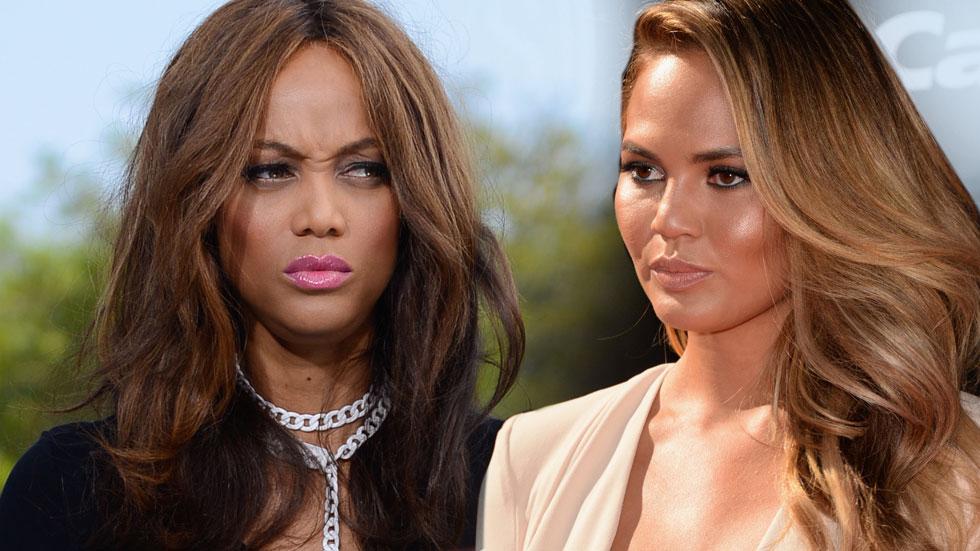 The rift between the divas, seen here in New York City last year, erupted after the supermodels shared the screen on the pilot of The FAB Life, a talk show produced by ABC, sources told the NY Post.
Article continues below advertisement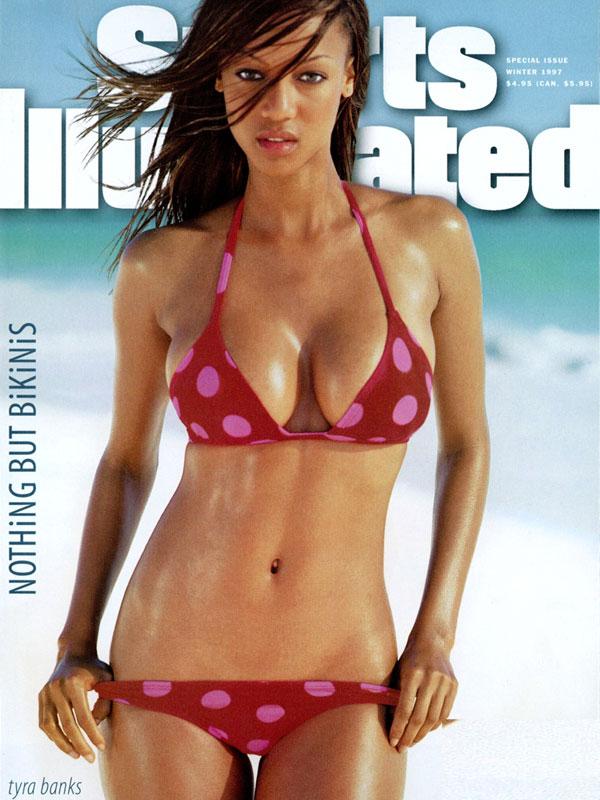 Both have incredible resumes, as Tyra covered the Sports Illustrated Swimsuit issue in 1996 and 1997.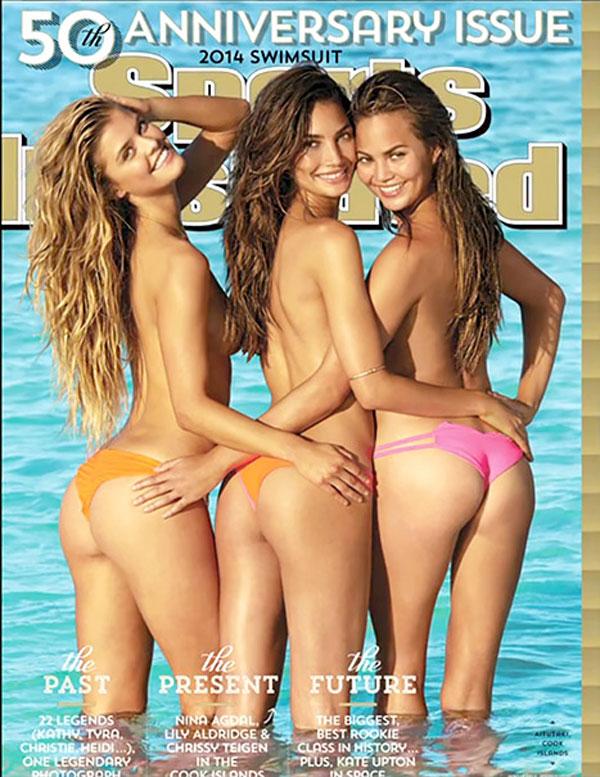 Article continues below advertisement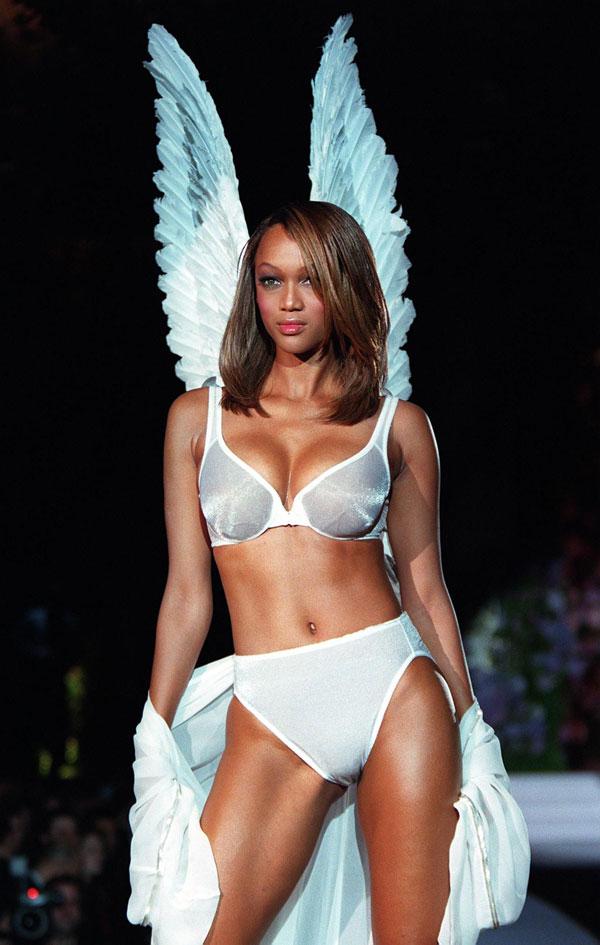 A source said that egos might be at the center of the rift, as "you never put two supermodels on the same show together -- especially when one's more than 10 years younger than the other," a TV insider told the paper of the tension between the 29-year-old Teigen and 41-year-old Banks, seen here modeling for Victoria's Secret in 1998.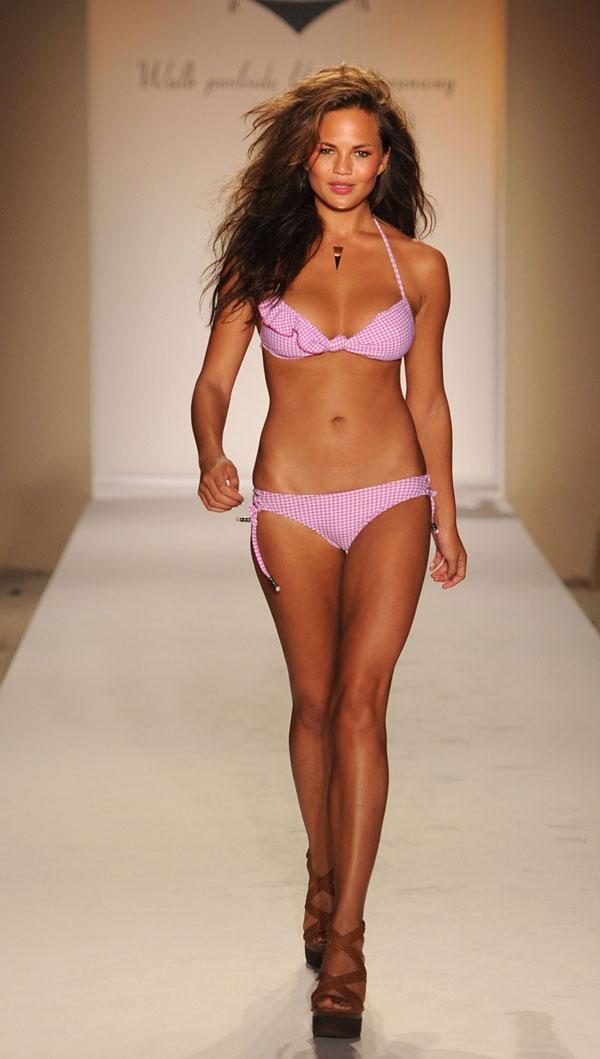 The lifestyle themed show -- on which Banks "will lead a panel of diverse lifestyle experts -- will also feature Yahoo Style Editor-in-Chief Joe Zee, interior designer Lauren Makk, Leah Ashley, a YouTube star popular for her series of do-it-yourself clips, and Teigen, seen here in 2010.
Article continues below advertisement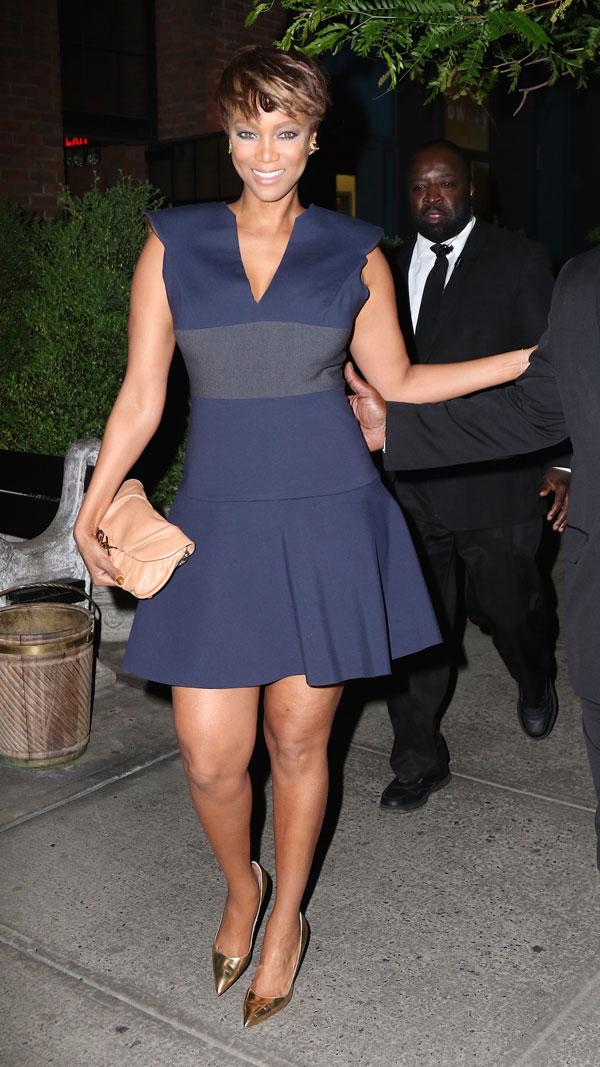 The dueling divas have very "different" mentalities where it comes to work, and insider said, as Tyra (seen here this past February) is more calculated, while Chrissy works off-the-cuff.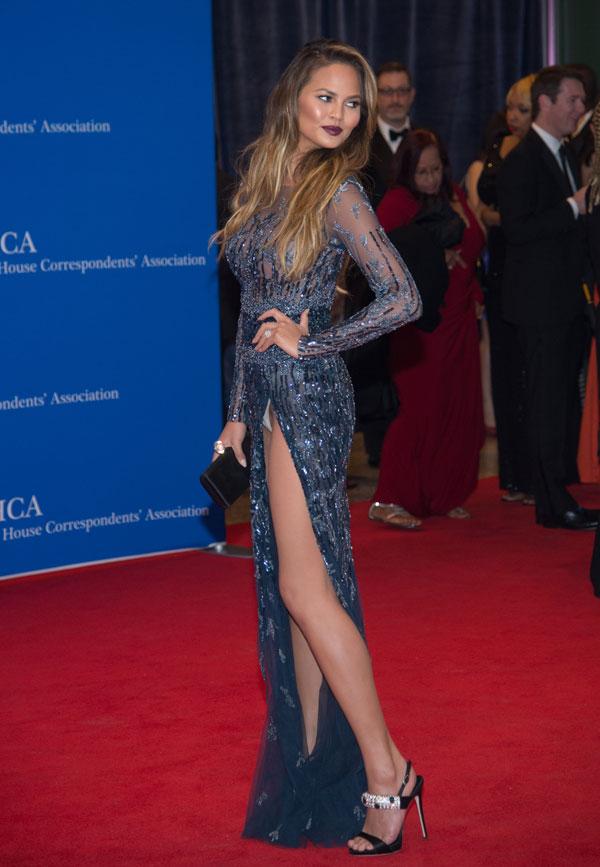 "Tyra thinks about everything: she thinks about what to say, down to when to move her arm," the insider said. "Chrissy is from the new school, where she says whatever she wants." Here, Chrissy stuns attending the White House Correspondents' Association Dinner this past April.
Article continues below advertisement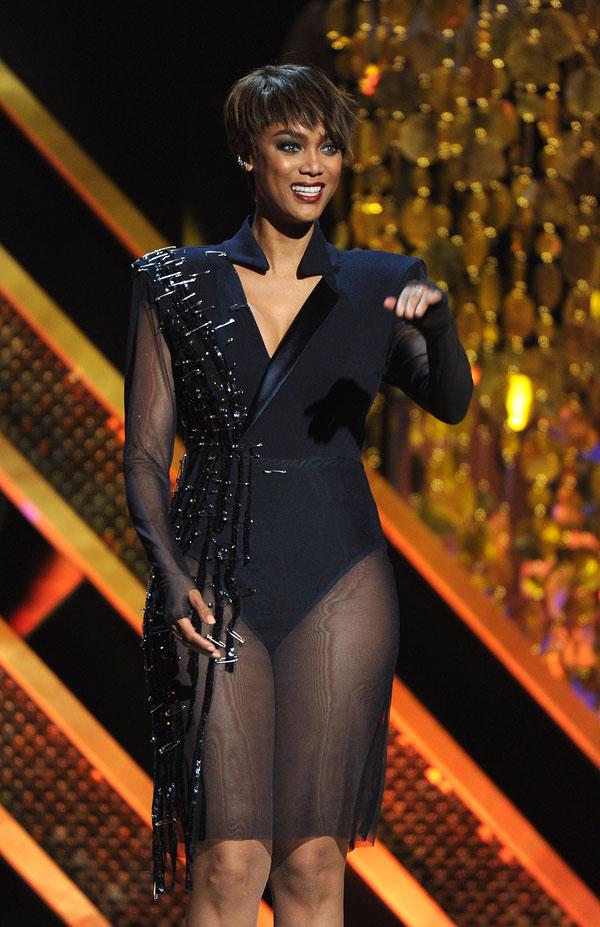 The tension is so thick, that viewers shouldn't look for Tyra (seen here at the Daytime Emmys this past April) "and Chrissy to co-host many segments together," a source said.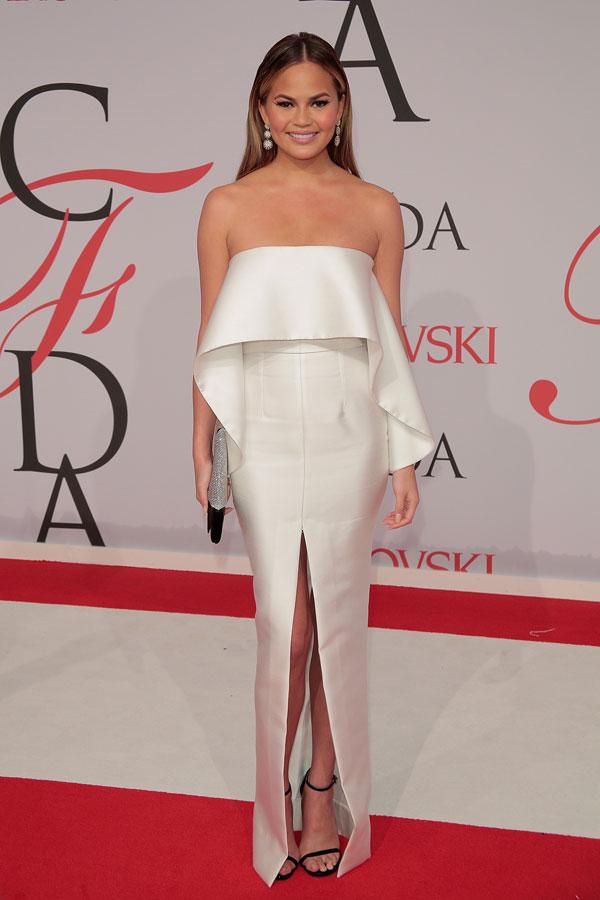 ABC leaned on executive producer Tyra to cast Chrissy (seen here at this month's CFDA Fashion Awards) as the show's social media expert, the paper reported.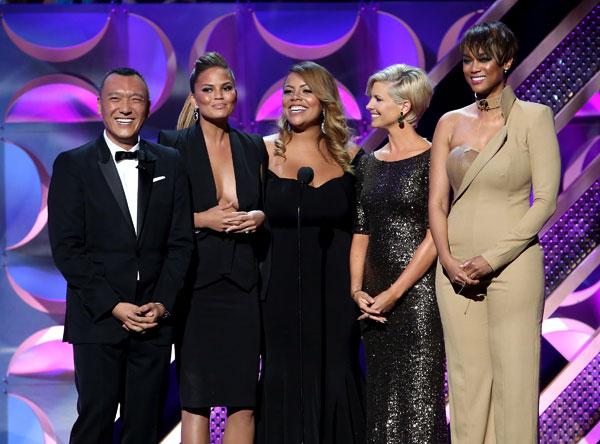 The cast united at this year's Daytime Emmys; an ABC rep shot down the paper's report, saying that "there's no drama" as the two remain "friends."