Confronted! Chelsea Clinton Ambushed On Video About Paternity Scandal Is Bill Clinton Her REAL Father?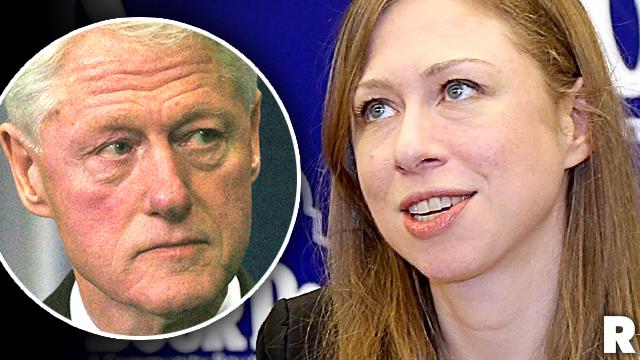 Former First Daughter Chelsea Clinton got more than she bargained for during her book signing Friday in Austin, Texas! Camera in hand, a right-winger by the name of Robert Morrow confronted her about her true paternity.
In the video, Morrow can be heard asking Chelsea, "Has your mother ever told you that you're the daughter of Webb Hubbell, and not Bill Clinton?"
Unflappable, she responded with a smile, saying, "I am proud to be my parents' daughter."
Article continues below advertisement
But Morrow did not stop there. After asking Chelsea if her book was targeted at young girls, he followed up by asking, "Would you say Bill Clinton also targets teenage girls, except for sexual reasons?"
Without breaking her grin, she replied, "I would say my book is really resonating with kids. I was at the Ann Richards School earlier today and I'm so grateful that it's resonating to the young girls and the young boys that I've been talking to across the country."
Morrow was then thanked for his time, as Chelsea moved on to sign another book.
As RadarOnline.com has reported, Morrow is not the first person to suggest that Bill may not be Chelsea's biological daughter. Bill's former aide Larry Nichols has claimed in the past that the ex-president admitted to him that he was not Chelsea's biological dad. Then, this July, a touch DNA analysis of Chelsea and Nichols' DNA came back "inconclusive" when evaluated for a genetic link.