Burt Reynolds Lied In New Tell-All, BLASTS Sister-In-Law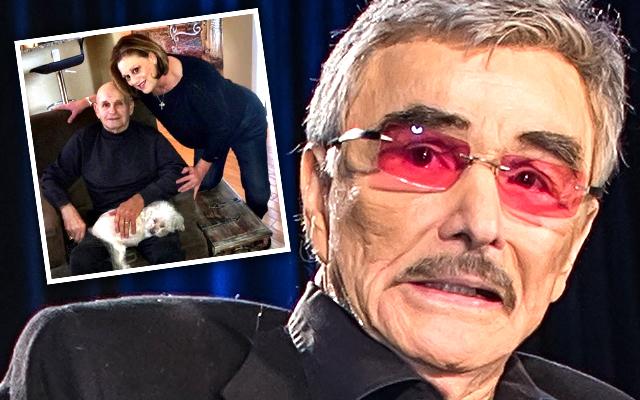 Burt Reynolds' sister-in-law is calling him a "liar" in response to the actor's claims in his new tell-all that she's to blame for his bad relationship with his adopted brother Jimmy.
"If you want to write a book — fine! But don't write a book that's a bunch of lies. Lies don't sell. Truth sells!"
Maria Reynolds snipes to RadarOnline.com about the 79-year-old actor's upcoming memoir, But Enough About Me.
"It isn't Jimmy's fault," the aging Burt pens in an advance copy. "The gal he married wasn't crazy about me. She thought I should have been more attentive to Jim and helped him more financially, but I'd already helped him a lot, and there came a time when I thought he should strike out on his own."
Article continues below advertisement
While Burt would go on to leave their childhood home in Florida and enjoy a successful career in Hollywood, Jimmy struggled to get by, coaching high school football.
"He had every break anybody could ask for, and I was disappointed with him that sense," writes Burt. "I thought he could have done better if he'd tried harder."
However, Burt's sister-in-law wholeheartedly disagrees with his assessment of the situation.
"What he's saying about us in not true!" Maria tells RadarOnline.com. "Burt's never called this house. And when Jimmy's reached out, Burt wouldn't pick up the phone. I don't care if you don't want to talk to us — but if you don't, don't blame other people!"
Burt's brother Jimmy concurs. "I don't know where he gets these stories," he tells RadarOnline.com. "I love him. He's a very giving person. He's actually given more away than he's kept for himself. This is sad to see."
"His whole book is bull crap," blasts Maria. "It's a bunch of lies. It should be sold in fiction."