See Ya Scandal! Vicki Gunvalson Leaves The OC Amid Brooks Ayers Cancer Drama -- Inside Her Secret Getaway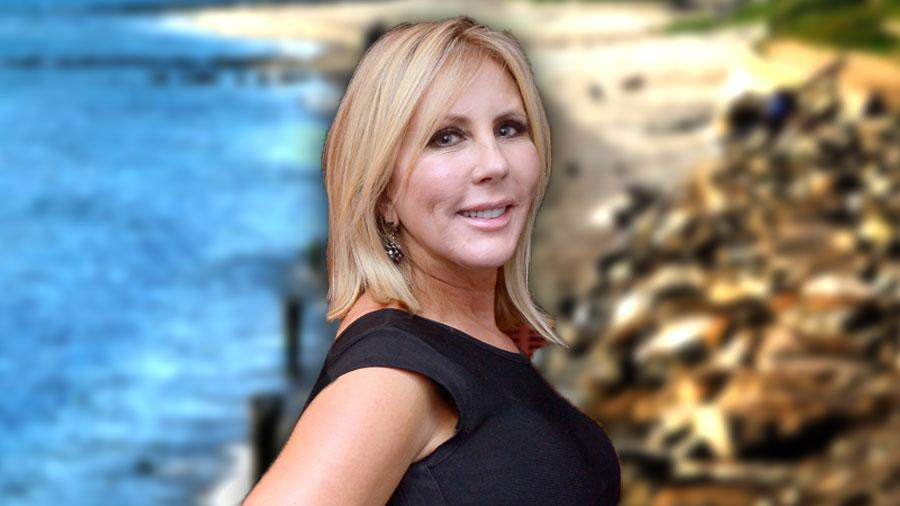 Things have gotten a little too real for Real Housewives of Orange County star Vicki Gunvalson. As rumors about her ex-boyfriend Brooks Ayers continue to escalate, RadarOnline.com has learned that the veteran housewife skipped town for a few days to enjoy a lavish family-filled vacation!
"Vicki tapes the RHOC reunion on Thursday and really just needed a getaway from the drama this week, so she went down to San Diego with her beloved family," a friend tells RadarOnline.com exclusively.
Article continues below advertisement
Accompanying Gunvalson is her daughter, Briana Wolfsmith-Culberson, as well as Briana's husband Ryan and their two sons – Troy, 3 and Owen, 1 – who are all visiting from Oklahoma.
"Briana knew that her mom was going through a rough time so she wanted to come out and be there for her," the source says.
"Her family means the world to her and Vicki is loving spending time with her grandsons because they remind her what life is all about," says the source.
https://instagram.com/p/8NFR5NrZKQ/?taken-by=vickigunvalson
As RadarOnline.com reported, tensions between Gunvalson and several of the other RHOC cast members, including Meghan Edmonds and Shannon Beador, hit an all-time high in recent weeks over discussions as to whether or not Gunvalson's ex, Ayers, has cancer.
The insider tells RadarOnline.com, "Vicki has been going through it these past couple of weeks with everything going on in the show, so she took some time off work to go down and relax. She is just enjoying the blessings in her life and not thinking about anything else."
Do you think that Vicki Gunvalson should return to Real Housewives of Orange County next season? Tell us your thoughts in the comments below.