Bristol Palin Reveals That She's Having A Girl — One-Time Abstinence Advocate In 2nd Out-Of-Wedlock Pregnancy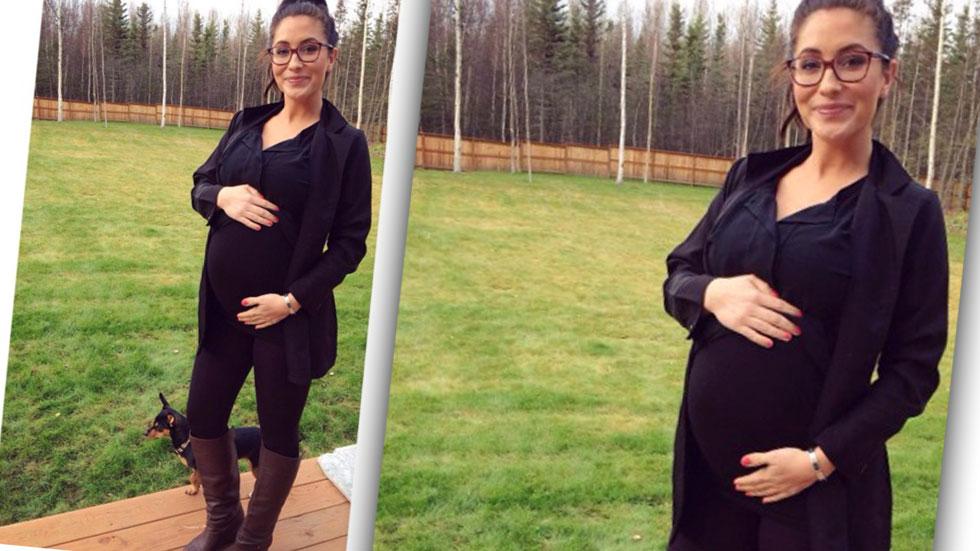 Bristol Palin told fans that she's expecting a girl in an Instagram post Wednesday, writing she's "7.5 months pregnant with my baby girl."
In the shot, the beautiful Dancing With The Stars vet is posed holding her baby bump in an all-black outfit with brown boots, getting more than 6,000 likes on the post as of early Wednesday.
https://instagram.com/p/8wpNHhS9sW/?taken-by=bsmp2
As RadarOnline.com previously reported, the unmarried 24-year-old, who has a 6-year-old boy named Tripp, came under criticism when she publicly revealed she was pregnant again in June, after making a good living on the public speaking circuit touting abstinence after becoming a national celebrity as a teenage mom-to-be during her mother's political campaign in 2008.
Article continues below advertisement
In her admission, she said that while she "made a mistake ... it's not the mistake all these giddy a**holes have loved to assume."
Doubling down with confidence, she said that her second pregnancy even more affirmed her pro-life stance, despite that it wasn't "the most absolute ideal circumstance."
"This is more confirmation on what I've always stood for. I've always been pro-life and I am standing for life now. I never even thought of aborting this child, NO MATTER WHAT THE CIRCUMSTANCE," she said.
Palin later stressed that her second pregnancy was "planned," as her inner circle was aware that she "wanted more kids" and "to have a bigger family."
As RadarOnline.com exclusively reported, Bristol has told pals that her one-time fiancé, 27-year-old veteran Dakota Meyer, is the unborn child's father.