Brain Butcher Strikes Again! Ben Carson Allegedly Promoted Fake Cancer "Cure" To Ailing Patients -- Shocking New Report!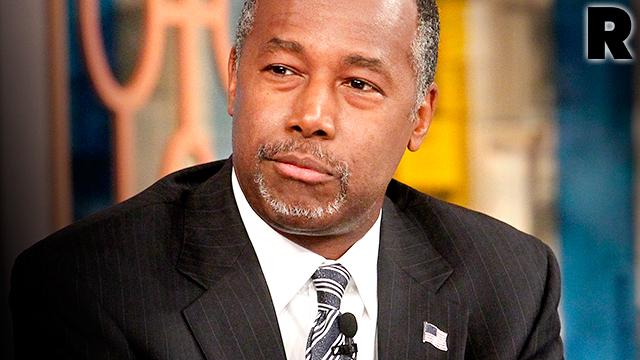 GOP rising star Ben Carson is quick to regale audiences with humble-brags about being a neurosurgeon, but according to a shocking new report, this doctor may have done more harm than good by peddling a bogus cancer cure!
Doctors swear an oath to do no harm, but RadarOnline.com has exclusively learned that Carson was hired by a company by the name of Mannatech Inc. as part of what the Texas Attorney General called an "illegal marketing scheme."
Article continues below advertisement
In 2004, Carson claimed in a speech that he had taken the supplements after being diagnosed with a "very high-grade malignant" form of prostate cancer, and that "Within about three weeks my symptoms went away and I was really quite amazed!"
But things went wrong in 2009 when the company reached a settlement with the Texas Attorney General to pay out $6 million to defrauded customers after the state charged the firm with falsely claiming that it could cure several diseases, including Down syndrome and cystic fibrosis, as well as cancer!
Still, that did not prevent Carson from continuing his work with Mannatech. RadarOnline.com learned that the Texas-based company paid the doctor big bucks for endorsing their product -- on one occasion in 2013, shelling out $42,000 for a single appearance!
As RadarOnline.com has reported, this is not the first time that Carson has been accused of being a bad doctor. He has been sued for malpractice in the past, with one patient claiming that the doctor had left a sponge in his brain after surgery -- which Carson admitted! "It is true that we put a certain type of sponge in," Carson explained. "Sometimes there is a reaction to that sponge, and that's what happened."