Blake Shelton Says He's 'In A Good Place' Following Miranda Lambert Split –– 'Pretty Cool Things In Recent Times' Have Helped Him Regain His Smile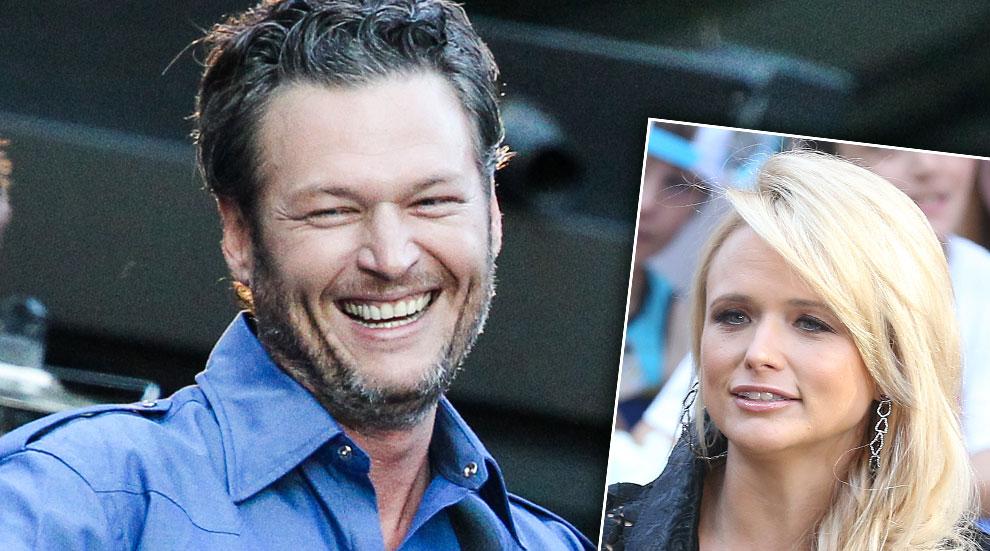 Blake Shelton says he's finally "in a good place" some three months after his divorce from fellow country singing star, Miranda Lambert.
The Voice judge, speaking with CMT's Hot 20 Countdown show, said that the initial pain he felt in the wake of the shocking split has subsided, as he's focusing on the good times in his life to balance things out.
"I'm in a good place -- I wasn't, but I am now and it's amazing how quickly life can turn around for you" the "Lonely Tonight" singer told the network. "I've had some pretty cool things in recent times that have happened, and I'm loving it."
Article continues below advertisement
Watch the video on RadarOnline.com
The slimmed-down singer downplayed whispers of a "divorce diet" as he's cast back into bachelorhood following the summer split.
"I would like to sit here and tell you that I've been exercising, but I haven't been," he said, noting that he's still one to push-mow his lawn despite his fame and wealth.
Shelton previously told The Bobby Bones Show last month that he and Lambert remained "buddies" despite the end of their four-year union.
"Our whole thing was, we are going to be cool about this ... it is what it is," Shelton said.
As RadarOnline.com previously reported, Shelton and Lambert, 31, announced "this is not the future we envisioned" in announcing their breakup July 20, just more than four years after their Texas Hill Country wedding in May 2011.