Country Drama! Inside Big Smo's Secret Messy Divorce -- Smashed Windows And Restraining Orders!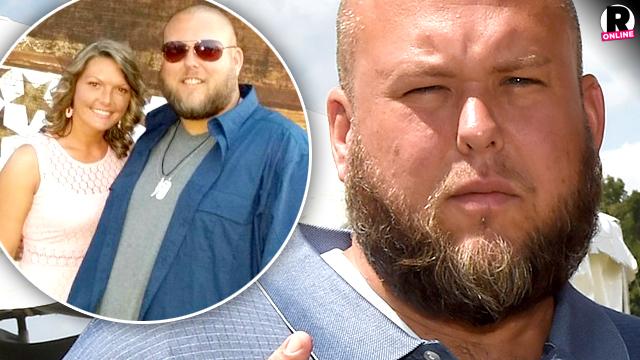 John Lee Smith, better known as Big Smo, is a country rapper with his own TV show on A&E. But while the Big Smo show centers around his musical career, the latest developments in his life may be more suitable for an episode of Bad Boys, as he and his wife wage war in their messy, violent divorce battle!
The 39-year-old reality star has been living with his 27-year-old wife, Whitney Deann Smith, for the past seven years on his 32-acre-compound known as the "Kuntry Ranch" in Unionville, TN. The couple married two years ago, but according to sources, their relationship has already unraveled. "For some time, Whitney has suspected that there was another women involved with her husband," an insider told RadarOnline.com exclusively. Then, in late August while Big Smo was on tour, Whitney was served with divorce papers! "In her mind the cheating suspicions were validated after she was served divorce papers." That's when things took an explosive turn.
Article continues below advertisement
"She hit the roof when she got the divorce papers, she took a shovel out of the garage and started smashing the windows on the vehicles and slashing the tires on the vehicles in the compound," the insider said, revealing that A&E production vehicles were also damaged in the incident.
After Whitney erupted in a fit of rage, police were called to the scene, and she was carted off to a mental hospital. That is when Big Smo filed a Temporary Restraining Order (TRO). The country rapper, who has two children from a previous marriage, stated in his filing, "I am scared for my children and my own safety as long as she allowed around us."
While the incident may seem like perfect reality TV fodder, the source claims that A&E is doing its best to keep the sordid split details hush hush. "This divorce drama is like a country song about cheating and trouble, but I'm sure viewers won't see any of it as producers are trying to keep Big Smo's messy divorce quiet," the insider told RadarOnline.com.
So far, no criminal charges have been filed against Whitney, but she has hired an attorney -- one of the top divorce lawyers in Nashville! "Big Smo is worth approximately $5 million dollars. Whitney who has been with him for the past 7 years is entitled to a portion of that money," said another insider, "If this ever gets to trial it's going to get messy for Big Smo!"