Exclusive
Betrayal! Beyonce Secretly Talked To Ex Behind Jay Z's Back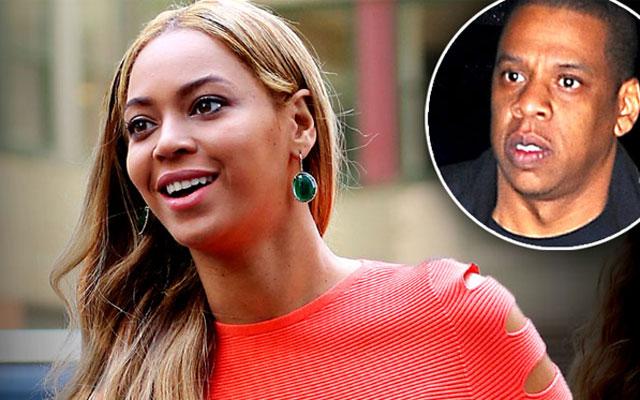 For years, there have been rumors that Jay Z was unfaithful to Beyonce. But now, a juicy new tell-all claims the singer actually had the wandering eye in her relationship.
In his new biography Becoming Beyonce, celebrity journalist J. Randy Taraborrelli reveals that the Hollywood power couple first exchanged numbers at the 9/11 benefit concert in New York on October 20, 2001.
He began actively pursuing the then 20-year-old singer, the author says, and even visited her at the Knowles family home in Houston, Texas.
Article continues below advertisement
But, she kept talking to her very recent ex, teen sweetheart Lyndall Locke.
"There was a lot of grey area at this time between my son and Beyonce," Locke's mother Lydia told Taraborrelli. "When you've been with someone so long, the end is not so cut-and-dried."
One time, Locke called while she was in her hotel room with Jay Z and Snoop Dogg— but the sneaky superstar claimed the rappers were like "older brothers."
However, in the summer of 2002, the hip-hop mogul, now 45, whisked her away on a romantic trip to the south of France.
While on the trip, Beyonce called Locke to brag about her luxury vacation.
"I just jumped off a yacht into the water," she allegedly told her former boyfriend. "How cool is that? Jay didn't think I could do it, but I sure showed him."
But she wasn't always on Team Jay. During her 2002 world tour with Destiny's Child, the singer considered picking Locke over the music icon.
Article continues below advertisement
"She couldn't get Lyndall off her mind," Taraborrelli claims.
She continued talking to Locke for two more years, he alleges— even after Jay forbid her.
"At one point she said, 'I hate to tell you this, but Jay doesn't want me speaking to you," Locke recalls. "She talked to me anyway behind his back, and was just more discreet about it. I was too."
But in July 2004, three years after she began dating Jay, she shut out her ex forever.