Murder Victim's Family Demand Jail For Wrestler Jimmy 'Superfly' Snuka 'Before God Sends Him To Hell'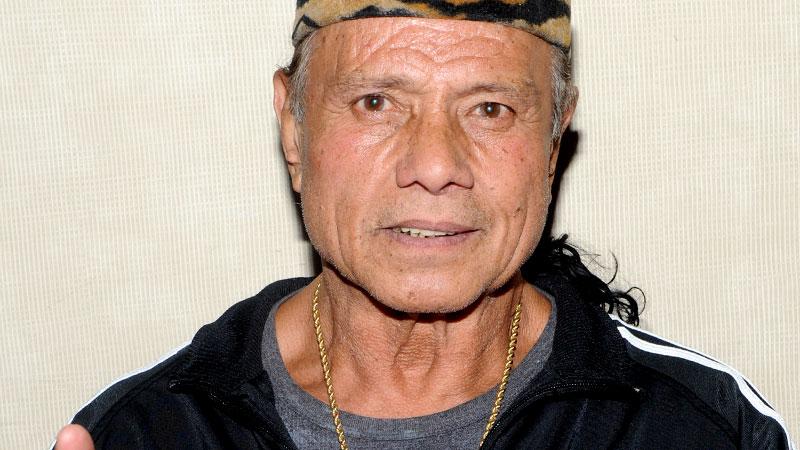 He may have avoided prosecution for the vicious beating death of his girlfriend over 30 years ago — but the relentless efforts of the victim's sisters may finally put Jimmy "Superfly" Snuka down for the count!
The wrestling legend was the lone suspect in the crime after he found Nancy Argentino, 23, unconscious in their hotel room in Allentown, Pa., in 1983.
She'd suffered a traumatic brain injury, and her sisters also saw massive bruises on Nancy's body before she was buried. But prosecutors failed to charge Snuka, citing a "lack of forensic evidence."
Article continues below advertisement
"We heard about back-room deals with prosecutors," Argentino's sister Louise Argentino-Upham, 52, told Radar. "Nobody wanted to pursue this except us."
Stunningly, Snuka had been arrested four months earlier for dragging Argentino by the hair down a hotel hallway, but he walked away with a fine.
"The next time, no one was there to help her," said Argentino's other sister, Lorraine, 60. "After the murder, a lot of girls called and said he'd nearly beaten them to death, too!"
In 1985, Nancy's family won a $500,000 wrongful death suit against Snuka, but never collected because he said he didn't have the money.
Then came years of silence — until his book came out. In his 2012 autobiography Superfly: The Jimmy Snuka Story, Snuka — now 72 and battling stomach cancer — admitted his life was "crazy," and detailed his cocaine and steroid abuse and battles with women.
"It infuriated us because he had the audacity to say Nancy ruined his life," Louise said.
Article continues below advertisement
In reaction, the sisters worked on a 2013 book, Justice Denied, to set the record straight. All proceeds go to a charity for battered women.
Then two years ago, a local newspaper article marking the 30th anniversary of Argentino's death revealed the findings of her autopsy, which had been withheld from the public because the case was considered "open."
"It clearly stated that Nancy was the victim of foul play," said Lorraine.
The sisters peppered the new district attorney with calls and letters, demanding Snuka be arrested. They pointed to the previously ignored report and his written admissions.
On Sept. 1, a new grand jury indicted Snuka on third-degree murder and manslaughter charges. The former pro wrestler faces 20 to 40 years behind bars.
"I hope they send him to jail," Lorraine said, "before God sends him to hell!"