Take That! Whitney Port Makes Fans Wish They Were Dead For Saying She Looks Ghoulish Without Makeup!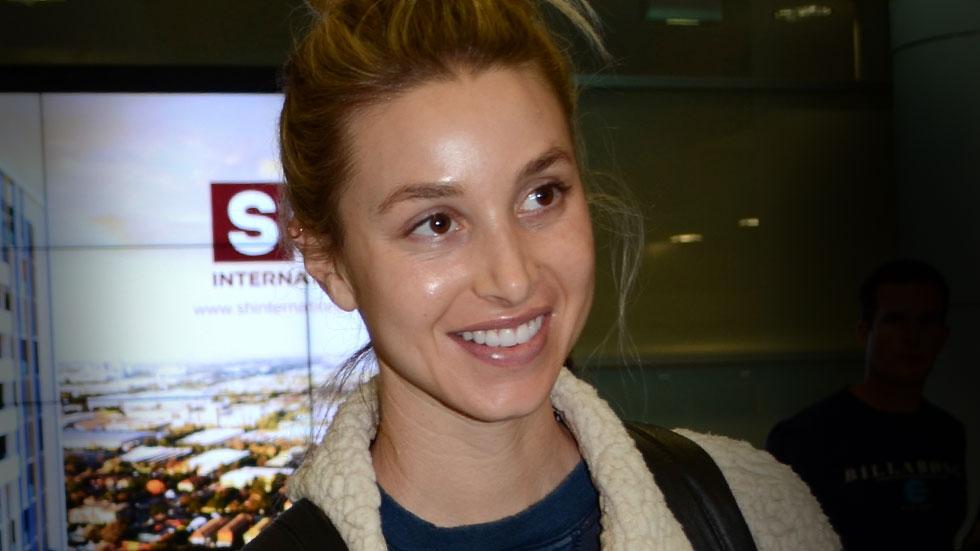 Throughout her years as a reality star, Whitney Port's persona was mostly soft-spoken and sweet, but she put her angelic ways on hold to bring hellfire down on fans who have been saying she looks like a ghost without makeup!
In a post to her Instagram account, Port addressed the criticism that she has faced on her makeup-free visage. "Hi guys. So I don't want to come off as preachy AT ALL! But lately, when I post a pic of myself without makeup on @instagram, people hate- telling me I look dead or anemic or whatever! Over it!"
Article continues below advertisement
She explained that she has come a long way since her past skin woes, and likes to flaunt her bare face now that she has won her battle with acne. "I struggled with my skin A LOT growing up. I had terrible acne throughout high school and college and finally got it under control in my mid 20's. I've learned that keeping it healthy and clear is mostly due to keeping it clean. I TRULY think the key to inner and outer beauty isn't about all the things we can buy to cover up our skin but how we can embrace our skin and keep it healthy. Clean skin is in. The more I keep it clean, the better condition it's in. And when you do decide to put a little makeup on ( I mean, we all do ? ) our skin is a pure foundation for it to live on! So goodbye haters!"
The blonde beauty also encourages her followers to take her lead and join the clean skin movement. "I'm gonna embrace my bare, colorless, pale and ghostly skin because I don't need to hide behind anything. I urge all you out there to not be afraid of showing that beautiful, bare face of yours to the world. Join me and tag all your clean skin selfies using the hashtag #OurCleanSkinIsIn Let's do this!!!"
https://instagram.com/p/7quri-GbHp/?taken-by=whitneyeveport