Exclusive
Sociopath Surgeon Christopher Duntsch Allegedly Took Cocaine, LSD & Pills Before Working With Kids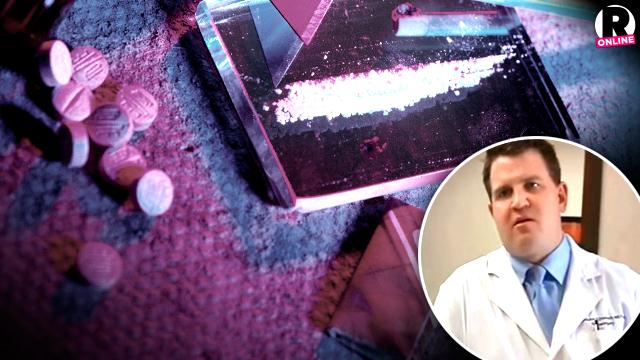 Christopher Duntsch, the 44-year-old surgeon jailed in July after prosecutors charged him with use of deadly weapons — his "hands and surgical instruments" — was allegedly regularly ingesting a cocktail of cocaine, acid and other hard drugs and washing it all down with booze, according to witness testimony.
The substance-abusing sociopath surgeon was alleged to be the cause of countless injuries — and even a death — while employed at various hospitals throughout Texas.
Article continues below advertisement
Medical malpractice lawyer Jim Girards represented victim Lee Passmore, who claims he suffered spinal damage when Duntsch operated on him at Baylor Regional Medical Center in Plano.
"An assisting surgeon recognized he was doing stupid things. He grabbed Dr. Duntsch's instruments and told him to stop!" Girards charged.
Duntsch's dad, Donald, testified for the prosecution at the bail hearing, saying, "He uses alcohol."
But in a deposition interview Radar has uncovered, a pal claimed one memorable night Duntsch binged on LSD, pain pills and cocaine, before going to work at St. Judes Children's Research Hospital the next morning without getting any sleep.
After work, she continued, Duntsch returned home and again started partying through the next day, snorting cocaine from a giant pile of powder he kept on a dresser in his home office.
WATCH HER SHOCKING TESTIMONY