On A Downward Spiral? Foul-Mouthed Scott Disick Makes A Shocking Wish During Appearance At Casino Bash –– WARNING: Clip Contains Explicit Language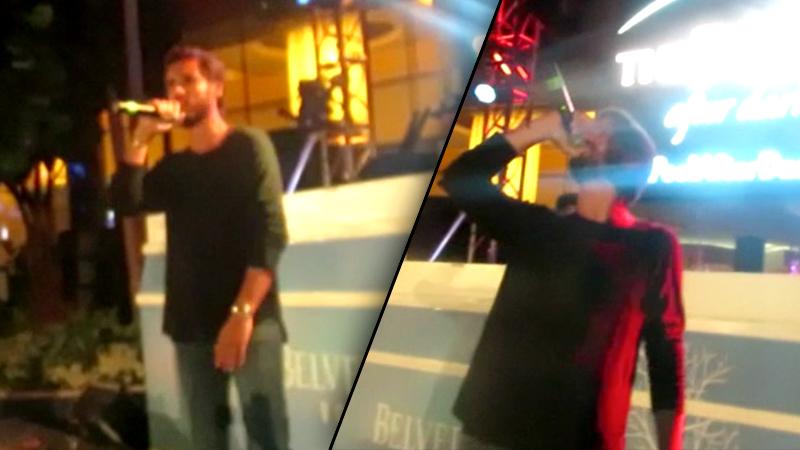 A vulgar Scott Disick made off-color suggestions to partygoers at a Pool After Dark party at the Atlantic City Harrah's Saturday.
The Lord of reality TV, a special guest at the New Jersey casino's weekend party, was clad in a long-sleeved black shirt with blue jeans, and an expensive watch, as he took to the stage to egg on the crowd.
In a cringeworthy moment, the fast-living 32-year-old -- flanked by dancers in booty-revealing outfits -- hollered, "For all you single people out there I hope you all get your d**** sucked!
Article continues below advertisement
"That's what I'm praying for!"
He continued with the dirty talk, shouting like a rockstar, "Let go blow the f***ing roof off this motherf****r!"
Watch the video on RadarOnline.com (WARNING: Video Contains Explicit Language)
The male socialite then hustled off the stage, but not before a hyper female fan, with drink in hand, grabbed him for a quick photo op.
Disick then turned around and headed to a cordoned-off VIP cabana, where he was spotted chatting it up with local beauties.
MORE ON:
Kourtney Kardashian