Deadbeat Dad? Sandra Bullock's Boyfriend Bryan Randall Left Daughter With Heroin-Addicted Mom!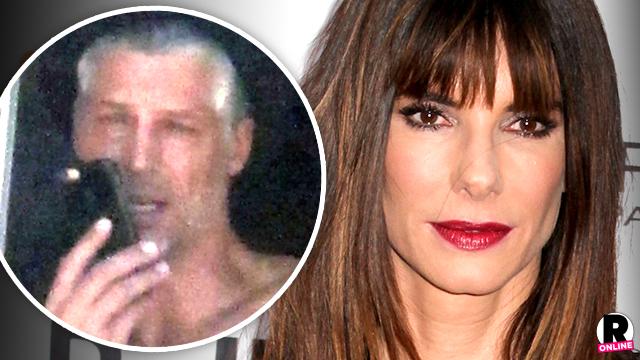 If unlucky-in-love Sandra Bullock thinks her new hunky boyfriend is going to be good father material to her adopted son — she'd better think again! RadarOnline.com has exclusively learned her handsome new man is a deadbeat dad who years ago cruelly abandoned his daughter in the hands of her heroin-addicted mother.
Bullock's new flame, Bryan Randall, 49, was in rehab for substance abuse while his fiancée, Janine Staten, was pregnant with their daughter Skylar back in the early 1990s.
Article continues below advertisement
And when he got out, RadarOnline.com has learned Randall abandoned his daughter Skylar when the relationship with her mom went on the rocks, leaving the toddler with her mother, who was a raging heroin addict!
Staten's close friend Eric Engelbach told RadarOnline.com that she would never talk about Randall because "he was never in the picture."
Randall's own battle with drugs was confirmed by numerous sources, including a relative who spoke on agreement of anonymity, saying, "Just like Janine, he got caught up in the wrong world, but I am so impressed he's kicked the habit."
Randall, however, previously had trouble paying to support his daughter. Legal documents obtained exclusively by RadarOnline.com from an Oregon court show Randall was ordered to pay $187 a month but fell behind. A judge previously ruled he must pay $1,870 in past support.
Meanwhile, Staten and Skylar shacked up with a married Michael Blankenship, a self-confessed addict and dope dealer with a criminal past that includes arrests for heroin possession and robbery, according to police and court documents obtained by RadarOnline.com.
Article continues below advertisement
Randall is a photographer and model with a bad-boy past much like that of her reality show biker and cheating ex-husband Jesse James.
James broke her heart in 2010 and Bullock has recently been spotted with the rugged-looking Randall, who has a dark history of alcohol and drug abuse and wild behavior.
He has even been spotted accompanying Bullock, 51, on the school run in Los Angeles, acting like a father figure to little Louis, who was adopted by the star as a baby.
Bullock hired Randall to take photos of her son's fifth birthday party in January and their relationship has been going hot and heavy ever since.
What do you think about Sandra's new man and his shocking past? Sound off in comments below.