Out For Revenge: Rosie O'Donnell's Prison Ordeal -- Police Forced Into Action!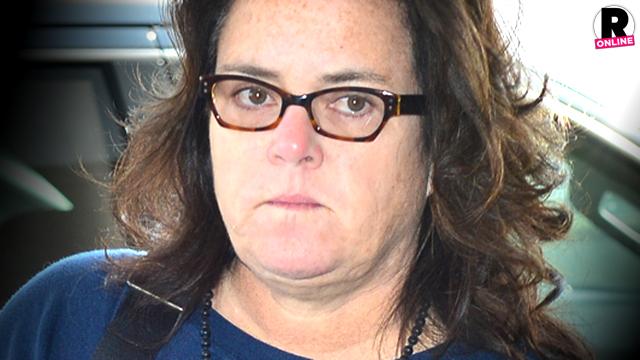 Weeks after her missing teenage daughter was discovered holed up with 25-year-old Steven Sheerer, Rosie O'Donnell has not given up on making him regret having ever met Chelsea. Now, Sheerer is speaking out from behind bars, as sources reveal Rosie's alleged revenge plot to lock in him away for years!
Chelsea O'Donnell met Sheerer, a heroin dealer, on Tinder. Before long, the mentally ill 17-year-old boarded a bus and snuck away to meet the man who had captured her heart. After the two were found, Sheerer was arrested on charges of obscenity and endangering the welfare of a minor -- charges which carry up to five years in prison. "I know that," he told The National ENQUIRER in a world exclusive interview. Now, new information says that the police had decided to drop the issue until Rosie insisted that they take action!
Article continues below advertisement
As Radar reported, Chelsea was found late last month. The source said that there had been no drug activity going on inside the home when the teen was found, although Sheerer had been jailed for heroin dealing and child endangerment back in 2013.
Chelsea was 17 when she ran away, but turned 18 on August 24th. The age of sexual consent in New Jersey is 16, but it is illegal for an adult to send a nude picture to anyone under 18. Sheerer's lawyer, Robert Tarver, insists that he has proof that his client thought Chelsea was over 18 during their romance.
"I believe she had a trusting relationship with Steven," Tarver told The ENQUIRER. "The fact of the matter is that he has been portrayed as a predator and going after children, but nothing could be further from the truth. If not for the fact that this were Rosie O'Donnell, he probably would not even be charged."
Despite Rosie's desire to keep him in jail, Sheerer has a bail reduction hearing scheduled for September 4th. "While Sheerer may get bail, he's still facing five years in prison, thanks to Rosie," another source said. "She got her revenge - and that'll show him for messing with her kid!"