Exclusive
Barely Legal Bombshell! Rosie's Teen Daughter Chelsea Lied About Her Age, Convicted Heroin Dealer & Tinder Pal Claims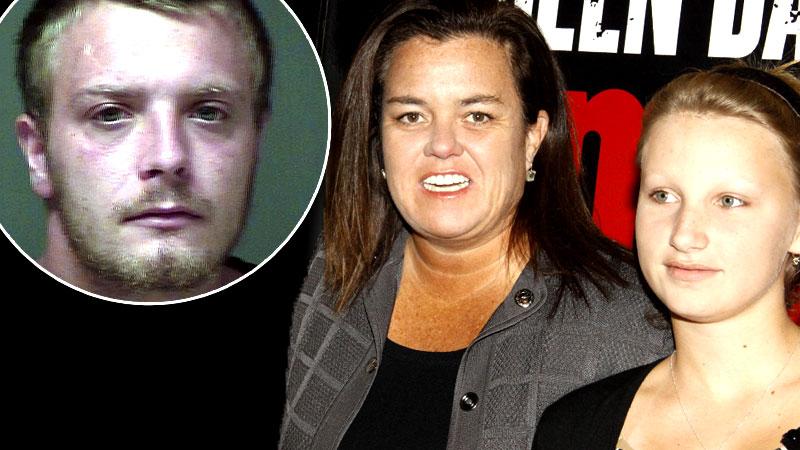 The convicted heroin dealer who was found with Rosie O'Donnell's missing adopted daughter Chelsea last month told a judge today that the teen repeatedly lied about her age -- and he thought she was 19.
The bombshell claim was made in court documents filed today by Sheerer, 25, who is hoping to reduce his $40,000 bail on charges of 3rd degree endangering the welfare of a minor and distributing obscenity.
Article continues below advertisement
As RadarOnline.com reported, Sheerer is charged with endangering the welfare of a child after allegedly sending "a nude photograph over the Internet" to her. She was 17 at the time, and is now 18.
But Sheerer claims in the documents that Chelsea "represented herself on two websites to be over 18, specifically 19 years old."
READ The Bombshell Court Documents
"On both Tinder and Facebook, the alleged victim made those representations," his attorneys claimed. "It was on that basis that Mr. Sheerer communicated with her."
What's more, he insists that O'Donnell knew very well that her daughter had left the family home. His attorney stated, "It is my belief that what has created concern in this matter is that there was a suggestion by the alleged victim's mother that she was 'missing' from the home and left without the mother's knowledge. This is untrue."
"There was a further suggestion," the attorney stated, "that somehow the alleged victim might have been mentally impaired. This is also untrue. Finally, there was a suggestion that the alleged victim was called where's by sic Mr. Sheerer to come to his home and was somehow being held there. Each of these assertions is patently false."
In fact, the attorney claims that since his previous arrest for heroin possession, he has been "a model probationer" and is also "currently employed at Dinghy Movers as a furniture and storage mover" for the past six months.
A judge will decide the matter on September 4.
As RadarOnline.com reported, O'Donnell announced Chelsea was missing on August 18 and she was found later that day at Sheerer's home in Barnegat, New Jersey.