Secret Alliance! 'RHOC' Star Meghan Edmonds Bonding With Gretchen -- Rossi's Shocking Advice Revealed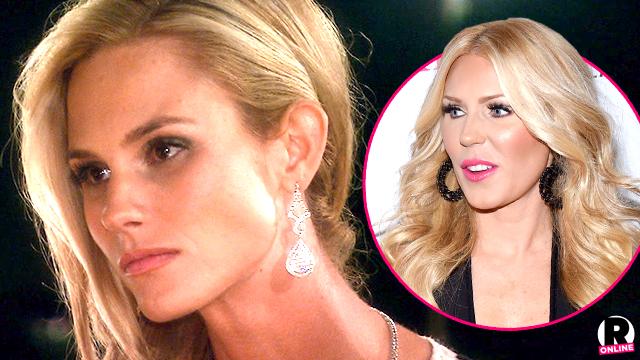 Real Housewives of Orange County newbie Meghan Edmonds has gotten into one altercation after another since she joined the cast this season.
But RadarOnline.com has exclusively learned from a former housewife that was just as controversial as Edmonds that she is not fighting this battle alone.
"Meghan reminds me a lot of myself," RHOC alum Gretchen Rossi tells RadarOnline.com. "She is authentic and real."
As RadarOnline.com previously reported, the 30-year-old wife of former major league baseball player Jim Edmonds has been butting heads with Vicki Gunvalson over claims that the longtime housewife's ex Brooks Ayers does not have cancer.
Article continues below advertisement
In fact, much of the drama that has occurred on Season 10 of Bravo's hit TV show has centered around the mystery of whether or not Ayers is actually sick.
"Meghan called me and asked me advice on how to deal with the crazy that the show brings into her life and so I gave her the best advice I could," Rossi tells RadarOnline.com.
"I told her to stay true to herself and be who she is," says Rossi, who has launched her own line of products for women called The Gretchen Christine Collection since leaving the show.
"If she does that, like I have done, everything will work out just fine for her."
Do you think that Meghan Edmonds should be brought back next season? Should Gretchen Rossi return to the show too? Tell us your thoughts in the comments below.