Fighting Words! Nick Lachey AT WAR With Jessica Simpson Over 'Biggest Financial Mistake' Slam –– His Divorce Pay Out REVEALED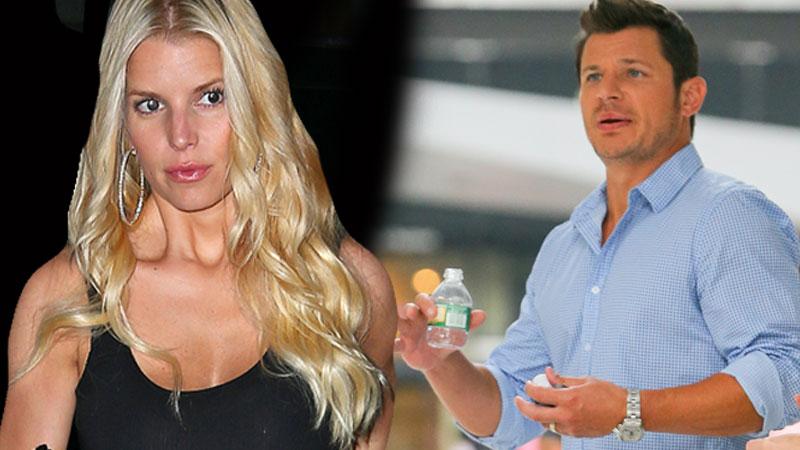 Jessica Simpson rose to fame as a pop star, and has since built substantial wealth as a business mogul with her own fashion brand. But after making some unflattering comments about her ex-husband Nick Lachey, the blonde bombshell may need to consider expanding from ladies footwear to armored tanks, as an insider reports that Lachey has declared war!
As RadarOnline.com reported, Simpson called her marriage to Lachey her "biggest financial mistake" in an interview after she rang the bell at the New York Stock Exchange -- a comment that sources say was harsh but true.
Article continues below advertisement
"The real story is that Jessica paid Nick $12 million in the divorce," an insider told RadarOnline.com exclusively. "That is what she meant when she said her first marriage was her biggest money mistake!"
The source explained that what started out as a strategic move for Simpson ended up biting her in her tanned-to-perfection rear end!
"The reality is that her dad, Joe, refused to let Jess sign a pre-nup as Nick was worth more when they got married! That came back to bite her in the ass!"
After their settlement, each party went their own way personally and professionally, but the insider says that Lachey continues to reap the benefit of his lucrative marriage to Simspon.
"Nick got more from her than he got from his entire music career," the source quipped. "He never needs to work again!"
Despite having won financially in their divorce, the source says that Lachey was enraged by the low-blow, which has disrupted the fragile peace that existed between the ex-spouses.