'Don't Suffer In Silence:' Monica Lewinsky Stands Up For Victims Of Bullying, Cites 'Horrific' Clinton Scandal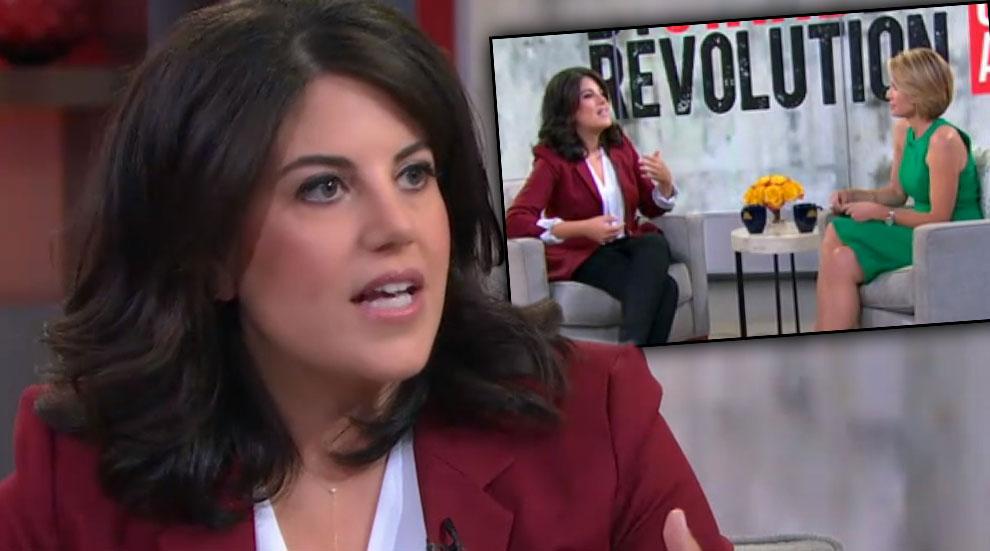 Monica Lewisnky, one of the first people to experience cyber scrutiny on a global level, has taken on the fight against bullying.
The 42-year-old, famed for her affair with then-president Bill Clinton in 1998, stopped by Good Morning America to talk about her story and raise awareness for Bystander Revolution, an anti-bullying organization where she serves as ambassador.
"It's all about forming habits of action," Lewinsky told Good Morning America's Amy Robach. "So a little bit of kindness, a little bit of courage, a little bit of inclusion and we can really start to shift the culture and take the power out of bullying."
Article continues below advertisement
When asked why she decided to come forward with her own bullying story, Lewinsky replied, "it really was time."
"Imagine that you've gone through this horrific, life-changing experience and you were traumatized and humiliated and all of a sudden you realized one day that you could actually help other people because you had survived it," she explained. "It would just be really hard to sit back and remain silent."
"I can tell you from personal experience that it makes a difference," Lewinsky continued. "It makes a difference if someone makes a, you know, unkind comment on social media and you have other people saying, 'Hang in there,' or something positive. I think it takes the sting out.
Watch The Video On RadarOnline.com
In the end, Lewinsky implored victims of bullying: "Please don't suffer in silence."
"Please, I beg you find someone or an organization that you trust to turn to and to know that you can survive this. The Bystander Revolution website is a great place to start. And I wish it had been around 17 years ago," she said.