'I Truly Believed!' Shannon Beador Calls Out Vicki's Lies, Plus Why Meghan Edmonds Is 'Embarrased' Over Brooks' Cancer Probe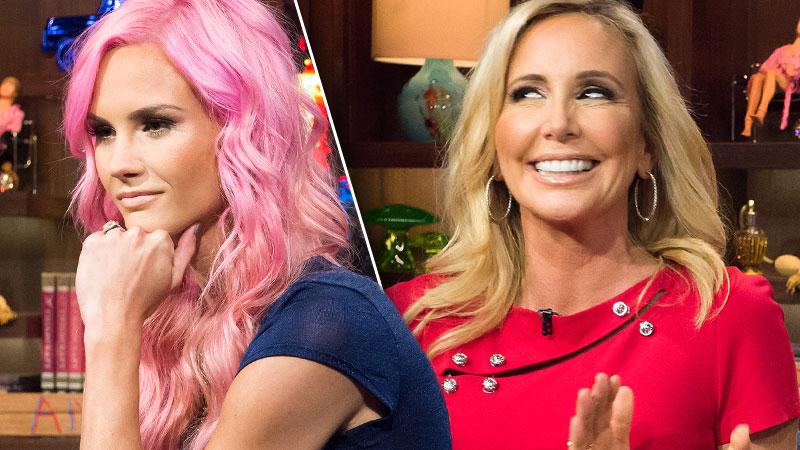 As suspicion continues to swirl around Brooks Ayers' cancer claims, Real Housewives of Orange County cast member Meghan King Edmonds reveals that she is embarrassed that she contacted his ex-girlfriend in an attempt to catch him in a web of lies.
As RadarOnline.com has reported, Edmonds has received serious backlash for doubting Ayers' cancer claims, and subsequently resolved to learn the truth. On Monday's episode of RHOC, Meghan revealed to fellow cast members that she had done extensive research into Ayers' past in order to get to the bottom of his alleged illness. "I searched online for information because I wanted to know the truth about The Cancer," Edmonds explained on her blog. "I contacted his ex-girlfriend to find out more information. Did I go too far? Yes. I should have let it go. I am embarrassed that I dug so deeply. I didn't trust Brooks or Vicki and I wanted to find an answer, but the way I went about it was wrong.
Article continues below advertisement
But while Edmonds admits that she her methods may have been extreme, she stands behind her intentions, and maintains that there is something very fishy about Brooks' story. "I truly believed Brooks had cancer," she insisted. However, when the story stopped adding up, she took it personally. "It is offensive to me that someone (Brooks) is potentially exploiting this platform for the sake of themselves and not the cause. Not only that, but he's exploiting friendships (Shannon), public opinion, and spreading the word about a potentially dangerous "treatment" which I find highly unethical."
Edmonds isn't the only housewife who is bothered by Ayers' cancer narrative. Shannon Beador, who has been close allies with Ayers' then girlfriend Vicki Gunvalson, reveals that Monday's episode was 'uncomfortable' to watch, and that Vicki lied when she denied asking Beador for help with Ayers' cancer!
"I don't want to doubt her or Brooks," she said on her blog,"because I would never want to be doubted by one of my friends." But despite her loyalty to Gunvalson, she had to call her out on the truth. "To be clear, I would have done the research for Brooks' illness whether asked or not. Vicki did ask me for my help, though, on the same day that she found out about his diagnosis."