Caitlyn 2.0? Magic Johnson's Son EJ Parading Around L.A. In A Dress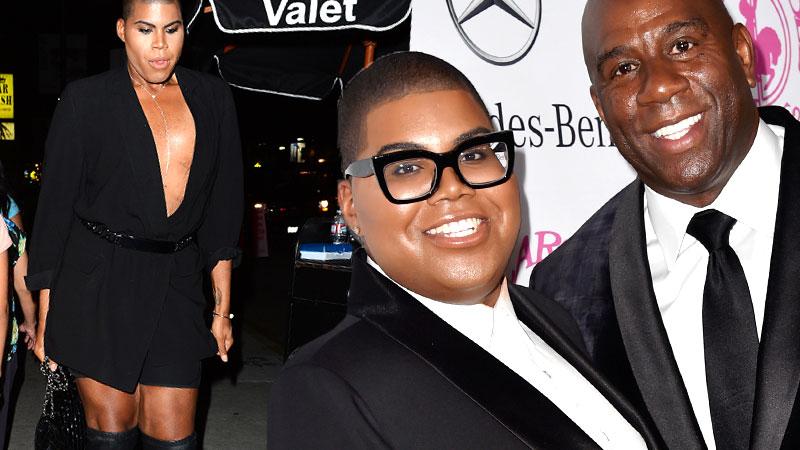 Former NBA star Magic Johnson's son EJ is having a ball with his new, slimmed-down body, parading it around Tinseltown — in a dress!
The towering 23-year-old fan favorite from Rich Kids of Beverly Hills has been spotted bouncing around with knee-high boots, a black purse, makeup and a plunging neckline, reports The National ENQUIRER. All that was missing was a wig!
"I'm a classic bitch!" EJ tweeted to his followers.
Article continues below advertisement
The flamboyant display, which began after the famous son shed 180 pounds with gastric surgery in August 2014, has sparked speculation that he's seriously courting the idea of following in the footsteps of Caitlyn Jenner and making a fast break to become a woman.
"A big part of the weight loss is the desire to get rid of something and become something else," said Dr. Mark Goulston, an L.A. psychiatrist and the author of "Just Listen."
At his portly peak, the Lakers legend's lad tipped the scales at a whopping 350 pounds.
While EJ has never openly declared a desire to follow in the high-heeled path of Jenner and become a fully transgendered TV star, he has hinted that he may be sashaying down a similar path.
"The surgery was just a tool," he said. "I think that it was something that really helped me jump-start the life I definitely wanted to lead."