'Little Women,' Big Egos! Tonya Banks Throws Diva Fit, Storms Off Fitness Shoot Set In Shocking Preview Clip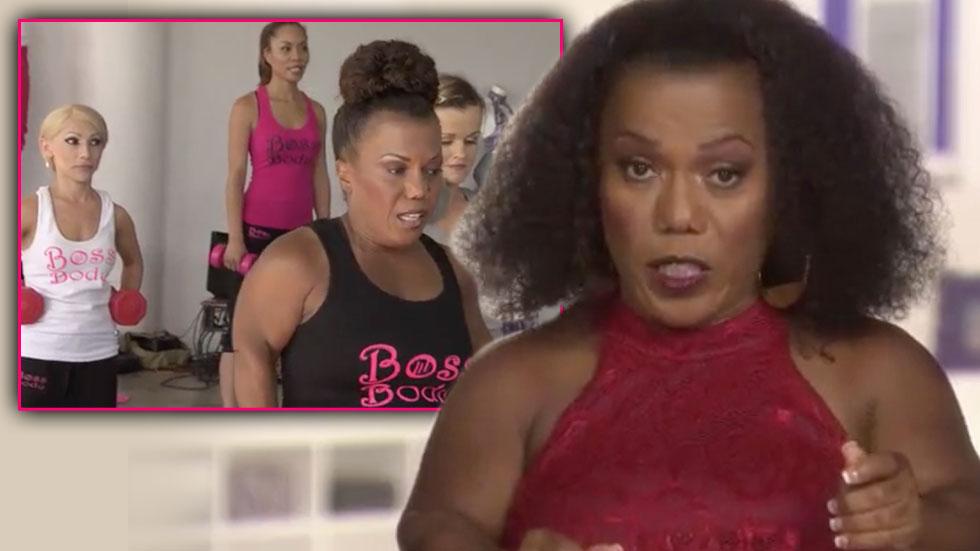 Another week, another drama for the outspoken cast of Little Women: LA!
In RadarOnline.com's exclusive preview clip of the upcoming episode, Tonya Banks completely loses it while filming her highly anticipated Boss Body fitness video for fellow little people.
With pals Terra Jole, Briana Manson and Elena Grant ready to sweat behind her, the Bad Santa actress seems confused and overwhelmed in the spotlight.
Article continues below advertisement
"You should look at the camera," seasoned performer Jole suggests during a stretching segment.
But Banks doesn't appreciate the input.
"I'm looking at the camera!" she snaps back.
When Jole interrupts a high-knee exercise to correct the count, Banks insists she was on track.
"I'm sorry, I'm trying to work it out and do it right," a sheepish Jole explains.
"Does anybody else have a problem with my video?" Banks asks her stunned friends.
Jole and Manson unload their frustration with the combative Banks and her "mess" of a video shoot during a camera confessional.
"Tonya needs to focus, she is such a mess and is throwing everyone off," Manson says.
"Tonya is crashing and burning, and she's blaming us," Jole adds. "I feel bad for her, but it's not because of us. It's because of her bad planning!"
When the director urges a clearly unprepared Banks to move on to the next scene, Banks explodes.
"You know what, I'm done, done, done!" she screams as she storms off the set. "This video is over!"
Can the workout video be saved? Watch the clip below and catch the latest episode of Little Women: LA Wednesday night at 9 pm est on Lifetime.