Little Women' Feud! Terra Jole Drops Bombshell On Briana Manson –– Your Boyfriend Hit On ME First!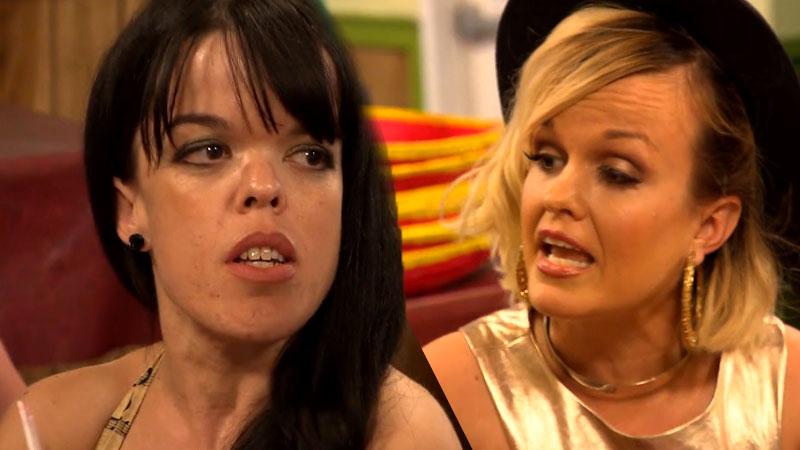 Little Women, big fight!
On the upcoming episode of Lifetime reality hit Little Women: LA, the outspoken Terra Jole confronts Briana Manson's boyfriend Matt, who has a sketchy reputation with the group of gal pals.
In RadarOnline.com's exclusive preview, Matt walks uninvited into a girls' night out at a Mexican restaurant to have a few words with former Miley Cyrus backup dancer Jole and the gang— and it doesn't end well!
Article continues below advertisement
"I don't have any personal beef with anybody, other than people attacking her about me, because it hurts my feelings and pisses me off," Matt says immediately upon sitting down.
"I'm pointing out everything that, woman to woman, I would be aware of as a friend," she counters.
When Matt calls her "paranoid," she snaps right back.
"There is a reason to be paranoid— You reached out to both of us!"
Jole explains that Matt met Manson on Facebook, but at the same time, he friended her and even gave her a "poke" on the social media site.
"When I wasn't giving any 'poking' back, he went over to Briana!" she tells cameras in a confessional. "He still lies about it to this day. That's how I know this man is scum."
Matt continues to deny ever reaching out to Jole.
Last season, Jole did a background check on Matt, and discovered he has a history of domestic violence arrests. (The charges were dropped.)
In another red flag, he even confessed to cheating on his girlfriend. The pair, then engaged, split up briefly before getting back together.
Of course, Jole's man, Joe Gnoffo, has a dark past of his own. As RadarOnline.com exclusively reported, Gnoffo was arrested and charged with criminal damage to property back in 1999.
Do you think Matt is lying about hitting on Terra? Sound off in the comments, watch the full clip below, and catch the new episode of Little Women: LA Wednesday night at 9 pm est on Lifetime.