Battle Of The Brides! 'Little Women: LA' Star Briana Furious That Friends Choose Elena's Vow Renewal Over Her Wedding-- Watch The Shocking Video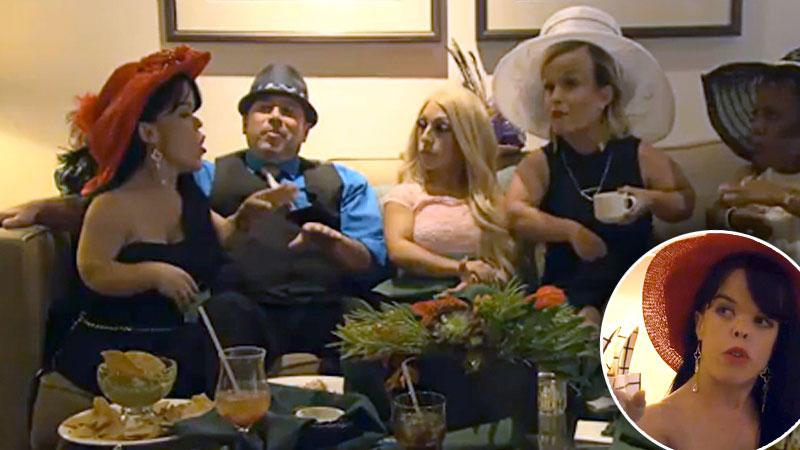 Bridezilla!
Briana Manson is sick of her friends dissing her fiancé and ignoring her upcoming wedding.
In RadarOnline.com's exclusive clip from tonight's episode of Lifetime's Little Women: LA, the bride-to-be lets her girls have it during a glamorous gathering.
The aspiring singer, dating the mysterious and widely despised Matt, first confronts Terra Jole, Tonya Banks, Jasmine Arteaga Sorge and other costars of the Lifetime hit about rumors she was jealous over Elena Gant's upcoming ceremony with husband Preston.
Article continues below advertisement
"I was told that I was pissed off about your vow renewal," she told the group. "I'm going, 'What the f***?'"
Manson then comes clean about her true feelings in a camera confessional.
"I'm not mad at Elena at all. I'm happy that she wants to renew her vows, and I'm going to support that," she explains. "I'm mad at the fact that I have a wedding coming up, and none of these girls show any interest, except to tell me that they disapprove. I'm tired of it!"
The fighting escalates, with actress Jole and Manson's boyfriend going at it over his accusations she talks about him behind his back.
Finally, Arteaga Sorge loses her cool.
"I'm done!" she says, storming out of the room. "I can't take this s*** anymore!"
As Radar previously reported, single mom Manson's girlfriends have long disapproved of Matt, who has a history of domestic violence allegations and even copped to cheating on his girlfriend.
Is Briana justified in being angry with her friends? Sound off in the comments, watch the video below, and don't miss tonight's episode at 9 pm et on Lifetime.