'Little People' Star Amy Roloff Believes Ex Matt Is Already Dating Again Since Their Split, Says He Is 'On The Market'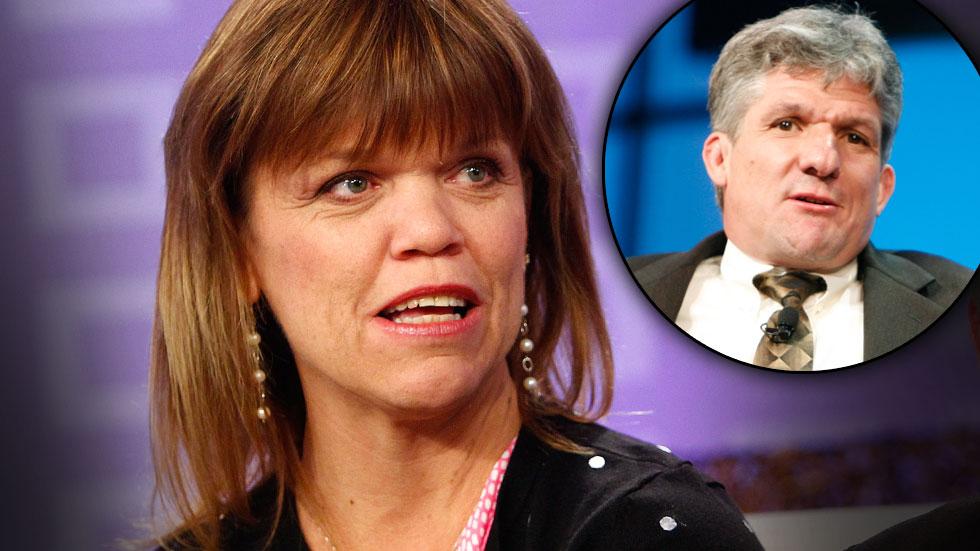 Little People, Big World star Amy Roloff may still be busy licking her wounds following her divorce from husband of 27 years, Matt Roloff, but according to the reality star, her ex has already moved on!
The once couple are no longer on the same page according to a show finale clip obtained by PEOPLE, as Amy shares that Matt already "has people" lined up to date.
Playing the field again does not seem to be in the cards for Amy at this time, however. When asked if she'd start dating again, the reality star scoffed: "That ain't happenin'. Not on the radar right now."
Article continues below advertisement
"I don't think anyone would be really interested," she added before sharing that Matt, on the other hand, is "on the market, he's got people."
Watch the Video on RadarOnline:
Defending himself, Matt asserted that he "definitely would not get married again" but admitted, "I'm not going to rule anything out" in the dating game.
"Right now I'm just getting to know myself and working on my health and taking care of the businesses and working on the farm," he shared. "Let's see how time goes."
The couple maintains that working together is still amicable for now.
Amy may have bigger issues to deal with anyway, after secretly suing Oregon's Washington County and two if its employees after allegedly enduring a terrifying encounter with a building services inspector reportedly turned physical .
Little People, Big World airs its season finale Tuesday at 8 p.m. ET on TLC.