Bobbi Kristina Brown's Aunt Blasts Her Family — 'They Didn't Care About Her'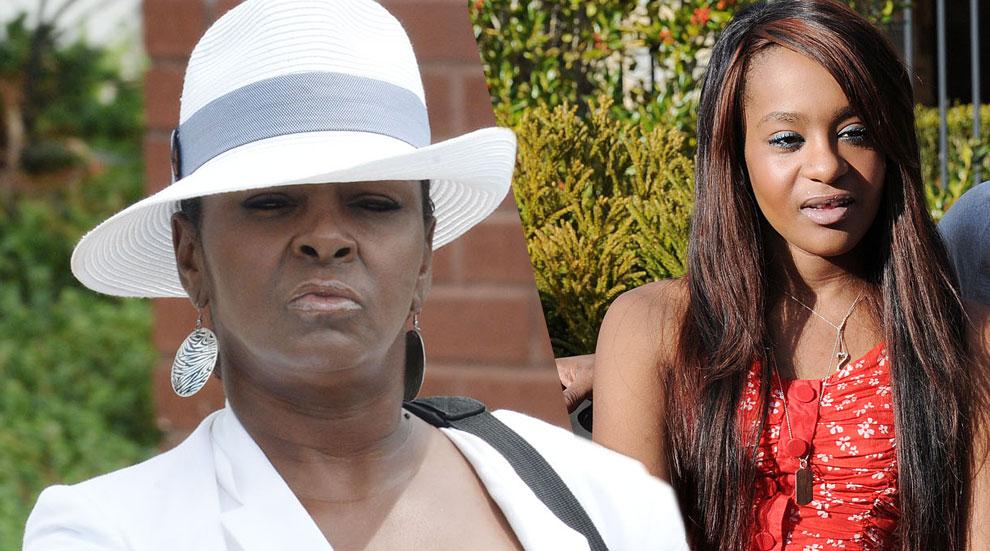 A new interview airing tonight rips the lid off what happened behind closed doors at Bobbi Kristina Brown's funeral earlier this summer.
Leolah Brown, Bobby Brown's sister, sits down with Inside Edition in a new video to discuss how she was spotted fleeing her 22-year-old niece's emotional memorial service early on Tyler Perry's arm and under the watchful gaze of security.
"I got up and when I saw Pat Houston making her way to the podium to speak, I turned and looked at Pat and I said, 'This is wrong. You know you're wrong for this.' I said, 'Whitney will haunt you from the grave,'" reveals Leolah.
Article continues below advertisement
"The whole set up of the funeral was wrong. Krissy has a lot of nephews who were not allowed to be pallbearers," she continues. "The way the program was set up, Pat was being biased. I walked out a little early because I couldn't take it anymore."
"Krissy was surrounded by people that cared nothing, nothing for her. They didn't care about her, just like they didn't care about Whitney," blasts Leolah, who told gathered journalists at the funeral that she was in possession of "information" and "evidence" about what really happened to Bobbi Kristina.
WATCH LEOLAH'S INTERVIEW HERE