Tyga's Mom Secretly Spent Time In Jail -- Does Kylie Jenner Know?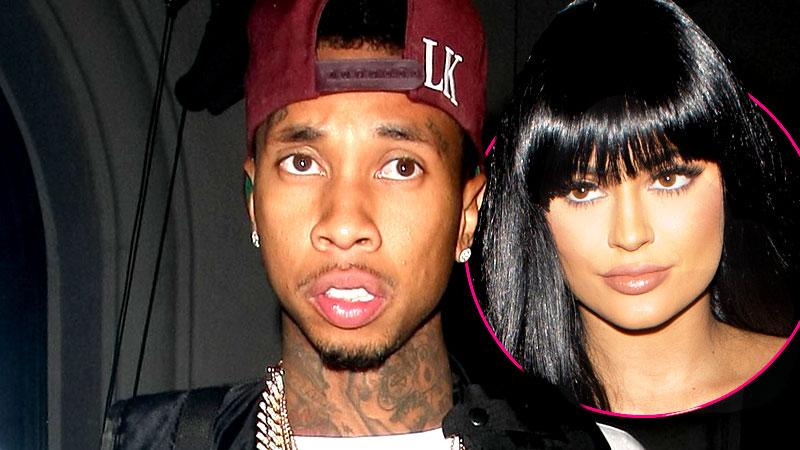 Kylie Jenner loves boyfriend Tyga's bad boy attitude, but does she know his mom spent time in jail? RadarOnline.com has the details of her dark past.
Tyga has said he grew up "not too tough," in California's San Fernando valley, and that his "parents had a Range Rover."
But according to court papers obtained by Radar, when he was 23, his mother Passionaye Nguyen was nabbed for second-degree burglary -- among other charges!
Article continues below advertisement
Nugyen was arraigned on May 3, 2004, on charges of second-degree burglary (also known as breaking and entering), attempted grand theft (of an item worth more than $950), and unauthorized use of personal information (i.e., using someone else's identity). Attorneys said the incident had occurred on April 19, 2002. The DA's office did not release details of the incident to Radar.
Nguyen was released on a $25,000 bail on May 4, 2002, and on August 13, 2004, she pleaded guilty to all charges.
She was sentenced to three years probation, 180 days in jail (with credit for three days served), and $200 in fines.
What's more, as part of her probation, she was ordered not to possess any blank checks, a checking account, or any credit cards unless approved by her probation officer. Her probation expired in August 2007.
Article continues below advertisement
But that wasn't her only run-in with the law. Earlier, in May 2001, she was picked up on another case involving felony burglary and unauthorized use of personal information charges in Orange County. That case was transferred to LA County in June 2003, and by December it was dismissed. She requested that the arrest records be destroyed in 2012, as Tyga's career was taking off, but that request was denied.
Do you think Kylie Jenner and her mom Kris know about the dark past of her possible future mother-in-law? Let us know in the comments!