Kylie Jenner Caught Using The N-Word –– See The Shocking Proof Inside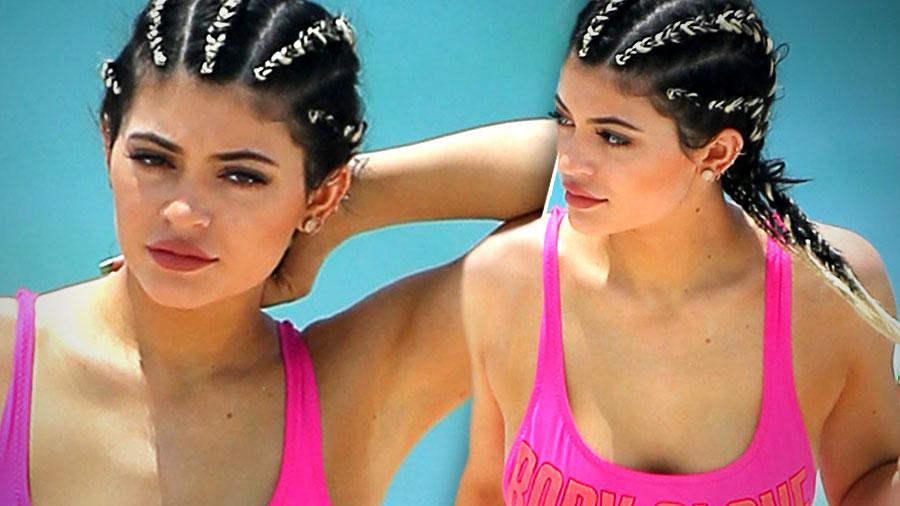 Kylie Jenner was caught using the N-word Wednesday, less than six months after she received considerable criticism for posing in blackface.
The racial bombshell came after the 18-year-old reality star gifted her pal Jordyn Woods, who is black, with a birthday cake that read, "Happy Birthday N***a."
Woods -- who Kylie also gave a brand-new Mercedes -- received some scorn herself after posting a picture of the cake with a happy face of an emoji, making clear she wasn't offended by the shocking gesture.
Article continues below advertisement
Among the comments: "What kind of friend wants to call you a racial slur? Especially one where people like her have a history of using the word to dehumanize people like you? Couldn't be me!"
"I just hope this girl realizes Jenner is not her friend. This some other level type of disrespect smfh."
As RadarOnline.com previously reported, Kylie has been involved in multiple racially-charged scandals, including a controversial blackface shot this past spring that she was unapologetic over.
"This is a black light and neon lights people lets all calm down," she wrote at the time.
In July, Kylie was in a dust-up with The Hunger Games actress Amandla Stenberg. The actress, who is black, criticized an Instagram pic of Kylie sporting cornrows.
"When u appropriate black features and culture but fail to use ur position of power to help black Americans by directing attention towards ur wigs instead of police brutality or racism #whitegirlsdoitbetter," Stenberg said in a comment left on the post.
Kylie responded, "Mad if I do…mad if I don't."