Exclusive
Reality Check! Kris Forced Kim & Rob To Make Up — So Family Business Didn't Go Down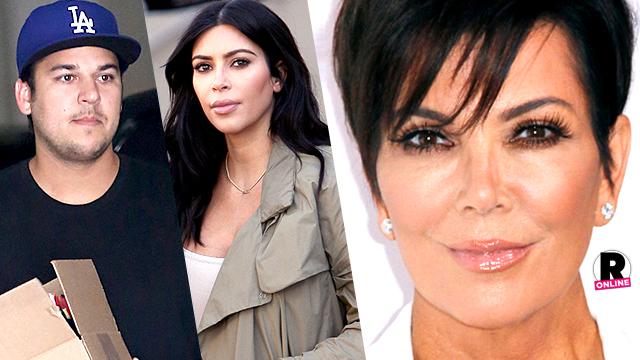 RadarOnline.com has learned that after Rob Kardashian took charge of his previously messy life, his mom forced him to take the next step and end the feud he had had going with his sister, Kim Kardashian.
And it seems her behind-the-scenes cajoling has worked — so far. Kim and her long-estranged brother recently even met up for a hike on orders from their momager.
"Kris read them both the riot act and pointed out that this is the worst possible time for the family to be feuding," a family insider tells Radar.
Article continues below advertisement
"Since Caitlyn's transformation she's been quick to point out to everyone in the clan that they need a show of unity, or risk being seen as too fractured and dysfunctional for many of their sponsors and investors," adds the insider.
The protective mom especially laid into 34-year-old Kim for her past bad behavior toward Rob, who Kris, 59, believes has "a terrible problem with his weight and needs all the support he can get."
So in true Kardashian style, Ms. West blasted the news of her hike with Rob, 28, to her millions of Twitter followers.
Obviously, Rob's recovery "will be a focal point on Keeping Up with the Kardashians," notes the insider, "and Kim's savvy enough to realize she needs to get behind Rob if she wants to come across well in future episodes."