Bad Dad Disick! Kourtney Kardashian Puts Son Mason In Therapy Over Scott's Behavior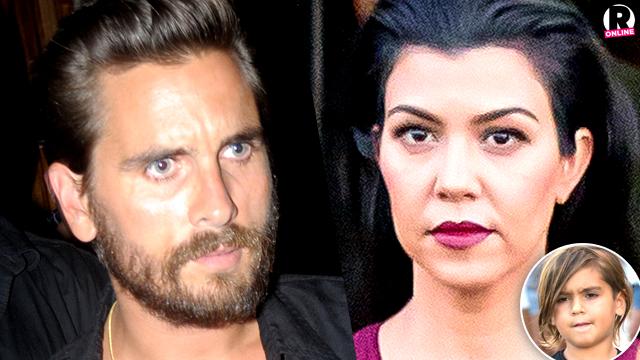 Scott Disick raised eyebrows when he was seen barking at his kids at an L.A. bookstore recently. "He was antsy and kept repeating, 'Come on, pick out something," an eyewitness revealed. "He wasn't really paying attention to them — he seemed distracted and out of it."
That sort of behavior with Mason, 5, Penelope, 3, and 9-month-old Reign has Kourtney Kardashian, who split with Disick this past summer, "a nervous wreck" whenever she drops off the kids to spend time with their troubled father. "She's always calling to check on them," a family insider tells In Touch, noting the reality mom still refuses to let Disick be alone with their newborn. "But she really has no choice: She doesn't want to anger him because who knows what he'll do."
Article continues below advertisement
For now, Kardashian has laid down some strict rules to try to keep the sketchy 32-year-old dad in line.
Disick is allowed to spend time with his two oldest children only on the weekends. And she's delivered an edict that they are to be back with her no later than 8 p.m. on the dot, which means there are absolutely no sleepovers.
Not that Disick, who has only ratcheted up his partying since his relationship imploded, would really want the kids to cut into his nightlife.
MORE ON:
Kourtney Kardashian
"Scott barely pays attention to the kids when he has them," says the family insider. "He just gives them whatever they want to keep them occupied so they're not crying."
Unfortunately, Disick's childish and bad boy behavior has exacted a terrible toll, and Kardashian, 36, has put Mason in therapy to help him deal with it.
"Mason tells her when Daddy acts 'mad, sad or weird,'" reveal the family insider. "Kourtney knows it's important that her kids see their father, but it breaks her heart to think they'll remember Scott like this."
The family insider makes a long and sad story very short: "She can't trust him."