Exclusive
Kourtney Kardashian & Scott Disick Reach Custody Deal -- Will He See The Kids?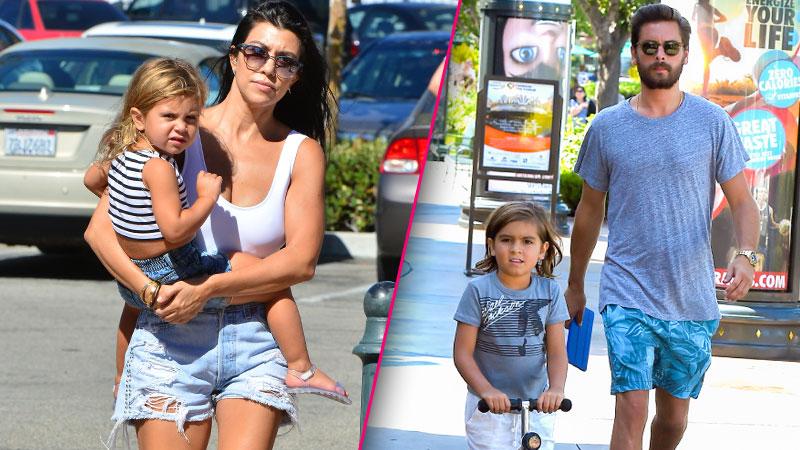 Although Kourtney Kardashian and her estranged ex Scott Disick are still battling over the massive fortune that they earned while together, a source close to the Keeping up with the Kardashians beauty tells RadarOnline.com exclusively that they have finally agreed on a custody arrangement for their three children!
According to the well-connected insider, "Kourtney has granted Scott legal joint custody of their three kids together, but they are still ironing out the visitation rights situation."
Article continues below advertisement
As Radar previously reported, after Disick got caught cheating on Kardashian in July with an ex-fling, the father of Mason, 6, Penelope, 2, and eight-month old son, Reign, went on an alcohol and drug filled bender that resulted in the reality mother initially telling him that she was going to obtain full custody of their children.
But since the split, the baby-daddy has seemed to pull himself together a bit and has been seen almost weekly out and about with his kids.
Although joint custody gives each of them equal rights when it comes to big decisions involving their kids together, the source says that "Scott wants to be able to come and get them whenever he wants and that is not something that Kourtney is willing to budge on."
"She already hates that he is asking to take the kids out without supervision," the source tells Radar.
"But she knows that every single time those kids see their daddy he has been sober. Mason does not let anything get by and he tells Kourtney if Scott is acting even a little bit strange."
Unfortunate for Disick, Kardashian has stood her ground on their bitter separation and the insider adds that both Kardashian and The Lord are "both very happy with the agreement, as are their lawyers."
Do you think that Scott Disick deserves legal joint custody of his kids? Tell us your thoughts.