Another Setback! Kim Richards Gets More Than 20 Stitches After Freak Accident --'Wishes She Was Taking Pain Pills'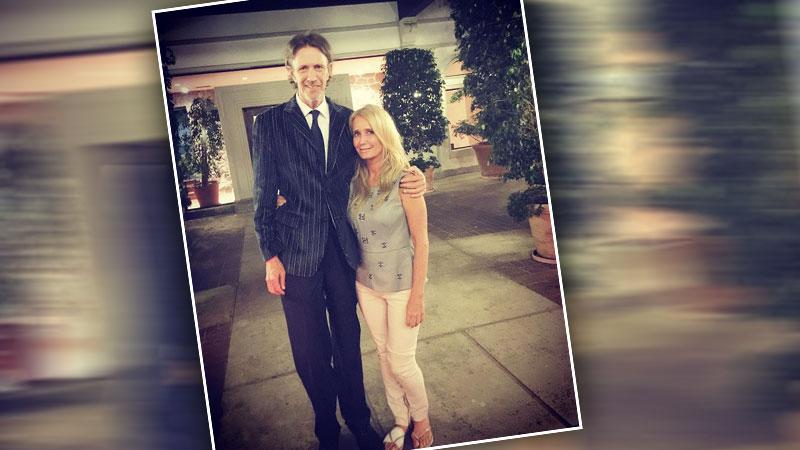 Kim Richards just can't get a break! The former Real Housewives of Beverly Hills star stepped out for her birthday celebration this week wearing a bandage on her right foot and RadarOnline.com has exclusive details about her secret injury.
The recently rehabbed reality star celebrated her 51st birthday with her ex-husband Monty Brinson over the weekend, and shared a picture of the night showing a large white bandage on her foot under her flip flops.
Article continues below advertisement
What happened?
"Kim was leaving the hotel where she was staying at night and she was walking out through a really big heavy door. The person in front of her didn't hold it and it came flying back and swung and smashed into her toes. It split the skin between two of the toes," a source told RadarOnline.com.
The Real Housewives of Beverly Hills star did not go to the emergency room, but sought medical attention from her private doctor, who gave her more than 20 stitches in her foot in his office the next day, the source claims.
"She could have lost her toe," the source told RadarOnline.com. "The good news is that it could have been a lot worse but she will have full recovery of her foot. She had the stitches out just a few days ago and her foot is healing well."
After claiming to be sober now following her three stints in rehab this year, the source told RadarOnline.com that Richards has not taken pain pills to manage her pain since the accident.
Article continues below advertisement
"This really hurt. If she had been taking pain pills it would not hurt so much," said the source. "She wishes she was taking pain pills because this has been very painful. But she is focused on her sobriety so she isn't."
As RadarOnline.com reported, Richards' attorney told the court earlier this month that his client could not perform community service due to the injury. The judge has demanded she provide more proof of the injury's severity, but the source insisted she was not bluffing.
"Kim has to use crutches most of the time. She didn't for her birthday but she just walked really slowly and she can't wear heels. She couldn't do anything physical for community service," the source told RadarOnline.com.
What do you think about Kim's foot injury? Sound off in the comments below.