Shocking Reveal: Kim Kardashian Was Terrified About Sex Tape Before Joe Francis Convinced Her It Would Be A Good Career Move, Author Claims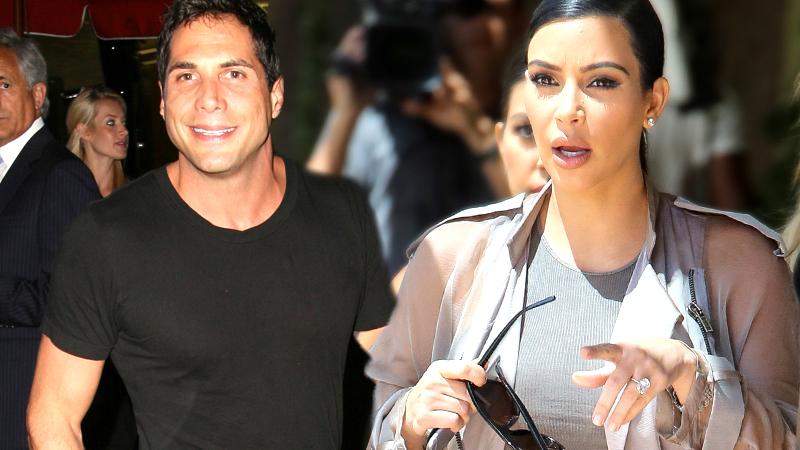 A new Kim Kardashian biography details the key role Girls Gone Wild's Joe Francis played in her rise from Paris Hilton's assistant to one of the world's biggest stars.
Writer Sean Smith said that in late 2006, when Kim heard rumblings a sex tape of a 2003 tryst with Ray J was making the rounds, she was initially fearful of the fallout.
Kim "called in close pal Joe to advise her," Smith wrote, according to The Sun. "All she wanted to do was make the tape go away."
Article continues below advertisement
Kim initially believed a lawsuit would put out the flames, but when it was apparent that wasn't going to be the case, she turned to her well-connected pal Francis, who amassed his own fortune producing the racy Girls Gone Wild series.
Francis made the go-between with Vivid's Steve Hirsch, and eventually a business plan was concocted so that all parties involved would mutually benefit off the leaked sex tape.
"Kim and Ray J received around $300,000 each for the tape and they would also receive a cut from the videos sold or downloaded," Smith wrote in the biography. "Kim duly dropped her lawsuit against Vivid.
"It just caught fire," Smith wrote about the tape, which helped propel Kim -- with the guidance of her "Momager" Kris Jenner -- to more exposure with their own reality show Keeping Up With the Kardashians, which they've since parlayed into a multimillion dollar empire that's made household names out of every member.
Francis, 42, remains a dear family friend to this day, as Kim and the fam even used his Mexican vacation home for a getaway earlier this summer.