Khloe Kardashian Gets Bodyguards After Scary Lamar Odom Incident -- But Is E! Footing The Bill?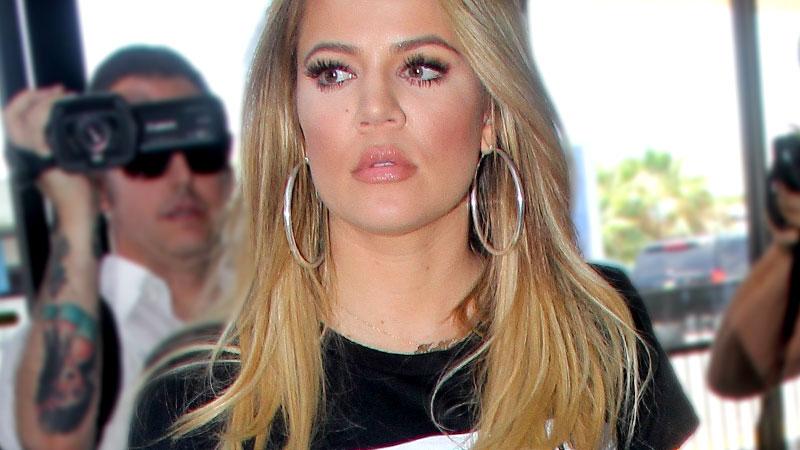 Keeping Up with the Kardashians just hired some new muscle! RadarOnline.com has learned that after Khloe Kardashian's scary run-in with Lamar Odom while filming KUWTK outside a Beverly Hills Soul Cycle, the show has made the decision to hire extra security to keep her safe.
A production insider told Radar, "Nobody was going to take any chances with Khloe's safety, so the decision was made to hire bodyguards."
Article continues below advertisement
"Of course, the whole drama is going to be a storyline for the upcoming season," the source said. "Khloe didn't want to pay for a bodyguard out of her own pocket when she wasn't filming, but she hasn't been alone since the incident with Lamar."
"Khloe feels very secure at her mansion because she lives in a gated community, and her mansion is also behind gates," the source explained. "She has cameras all over the property as well. Her brother Rob and boyfriend James Harden are constantly around."
Behind-the-scenes tensions between Kardashian and Odom recently exploded, when Odom approached Kardashian as she was heading into Soul Cycle in the early morning hours and demanded that she speak to him.
Kardashian let him know that she had nothing to say – at which point he allegedly grabbed her arm and she yelled for him to stop until rushing to her car and making a clean getaway.
However, a source close to Odom insisted "The meeting wasn't an ambush and Khloe had nothing to be afraid of."
While Odom currently isn't "thrilled that Khloe is dating James Harden," the source said, "he knows their marriage is over, and it's just a matter of time before the divorce becomes finalized. He is moving on, and is no threat to Khloe's safety."