Kendra Wilkinson's Mother Shops For Lawyer Following Daughter's Scathing Abuse Accusations-- Will She Sue?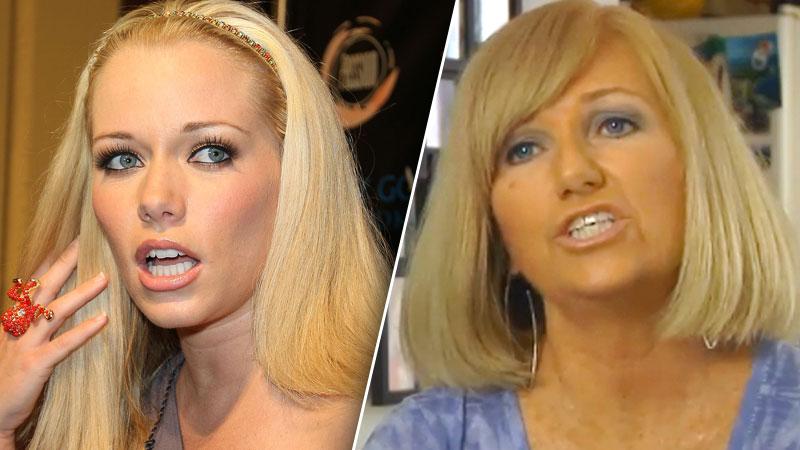 The bitter feud between Kendra Wilkinson and her mother has exploded.
In a Kendra On Top preview clip released last night, the reality star, 29, calls Patti a "sadistic abuser," and compares their relationship to "rape."
Now, just hours after the shocking video hit the web, furious Patti is shopping around for a lawyer, RadarOnline.com can reveal.
"Anyone know a good attorney in California?" she asked her Facebook friends. (While Patti resides in her native San Diego, Kendra, her husband Hank Baskett, 32, and their two children live in Calabasas.)
Article continues below advertisement
Her pals gave an outpouring of support.
"I could never treat my mom the way your daughter treats you," one said. "So cruel."
"Absolutely time for a cease and desist order," another advised.
As Radar previously reported, Patti spoke out against Kendra and her WE tv reality series earlier this week, claiming her daughter never actually called her as seen on the show.
"All set up," she fumed. "Ever day I get more disgusted."
The mother/daughter pair has been fighting for years, with Kendra's younger brother Colin, 27, often taking Patti's side.
Today, he posted about "someone" who made "extremely disrespectful and false accusations" against his family.
Kendra and Patti briefly reconciled after Radar exclusively revealed last summer that Baskett had cheated with a transsexual model.
But just two months later, they were once again estranged.