Moving On: Kathie Lee Gifford Takes Off Ring For First Time Since Frank's Death -- 'Today Show' Clip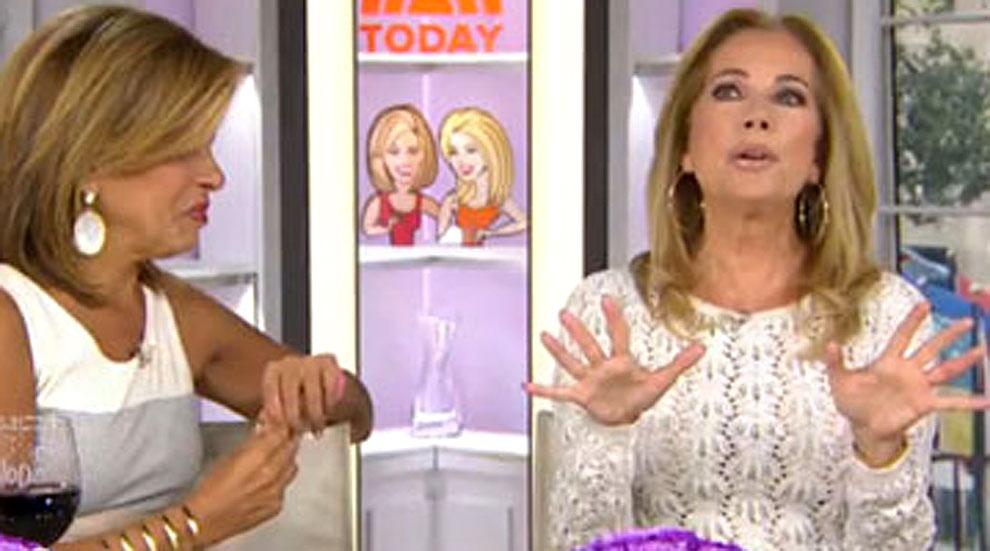 Seven weeks after the death of her husband Frank, Kathie Lee Gifford has finally taken off her wedding ring.
As RadarOnline.com reported, sources close to Kathie Lee have said that the singer and television personality is open to dating again and that she believes, "Frank would want her to fall in love again." Now, after paying tribute to the football great in a touching ceremony with his former team, Kathie Lee has removed the ring that symbolized her 29-year marriage as she prepares for the next chapter of her life.
Article continues below advertisement
In a segment on the Today Show, Kathie Lee shared photos from the ceremony, which took place Sunday at Giants Stadium.
"Cassidy and Cody went with me. There was a moment of silence before the game started," she said, getting choked up as she reflected on her marriage and the legacy that her husband left behind. "When I'd get upset with Frank, he'd go 'You know a lot of people like me.' And I'd go, 'Yeah? Well I know that, well they don't live with you,'" she joked. "Then you get to a place like that where you realize millions of people liked him, and he really was a legend."