I Don't! Friend Reveals Karlie Kloss Not Ready To Marry Millionaire Boyfriend After Months Of Lesbian Rumors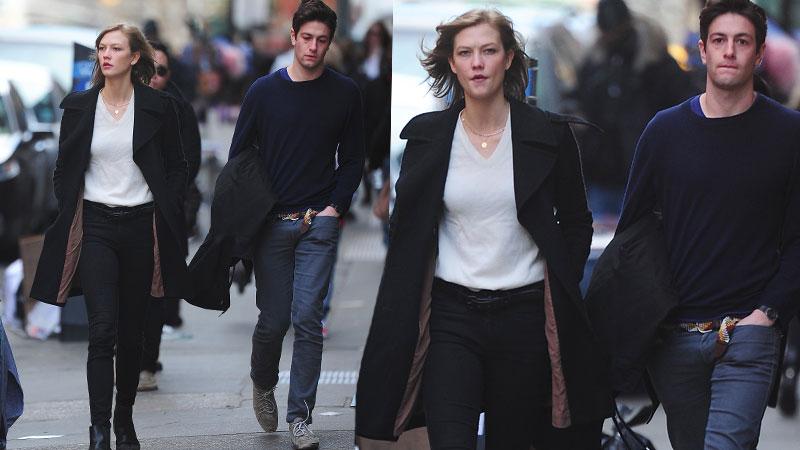 Model Karlie Kloss's life has been nothing short of a fairytale. She has drop-dead gorgeous looks, an extremely successful career, and a gaggle of fun-loving girlfriends. But for those who are looking for Kloss to add a wedding ring from Prince Charming to this pretty picture -- don't hold your breath. This model may have a handsome millionaire boyfriend, but she is adamant that she will not be tying the knot anytime in the near future!
Article continues below advertisement
A source close to the couple revealed that when she picked Kloss's brain about whether there would be wedding bells anytime soon, the beauty respond with "a resounding no." Kloss, who has been dating venture capitalist Josh Kushner, is "not interested in marriage anytime soon," the source confirmed while being sure to add that Kloss is still, "super happy with her zillionaire boyfriend."
This news comes just months after rumors began to swirl that Kloss and her bff Taylor Swift were more than friends -- speculation that began after grainy photos circulated which appeared to show the pair kissing. The uncommonly close duo has collaborated on several projects, including a Vogue issue, and at the Victoria's Secret Fashion Show, where Swift commented on how good Kloss was at her job -- i.e. wearing skimpy lingerie!