Fractured Family! 'KUWTK' Sisters Torn Apart In Secret Feud Over Money -- Is Kris Jenner To Blame?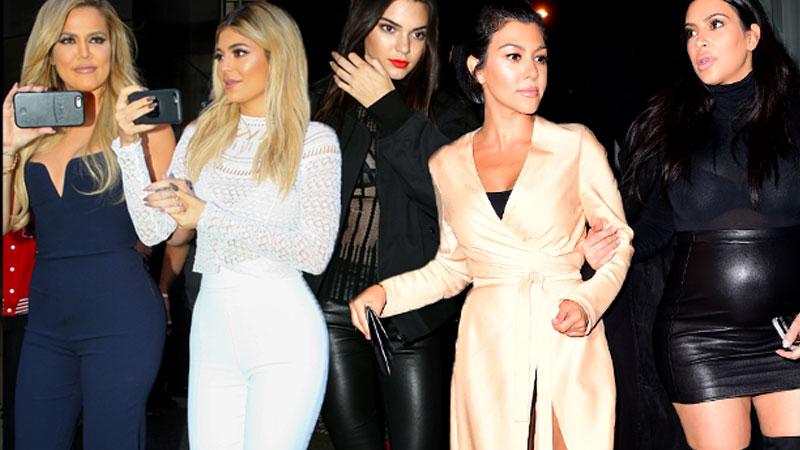 Keeping up with the Kardashians stars Kim and Khloe Kardashian, and Kylie and Kendall Jenner, officially launched their lifestyle apps this week. And while they happily promoted the news, RadarOnline.com has learned that the decision to sign the deal has torn their family apart!
"Of course, Khloe Kim and Kylie are all about the app because they love money and fame. But the rest of the family thinks that this could potentially be the beginning of the end for the Kardashian empire because it is going to start getting even more competitive within the family," the source tells Radar, adding that "greed and money are never good combinations."
Article continues below advertisement
"Kourtney was really against the idea and still kind of is," the source explains. "Kendall is on the fence about it still even though she did launch one.
And, of course, Rob isn't even having any of it."
According to the insider, after Kim Kardashian: Hollywood was such a huge money-making success, money-hungry matriarch Kris Jenner devised yet another clever plan for all of her girls to cash in on the tech world.
"But some of the girls feel that Kris's master plan to charge people to keep up with them is going to backfire," the insider says.
In fact, the backlash has been so swift that when Entertainment Tonight caught up with Kylie at NYFW on Tuesday, she defended her decision to charge a fee by saying, "I put so much time in to it…And it's stuff that I would never choose to share in a million years, but deep down I want my true fans to know, like all my personal stuff and tricks, stuff that I would never share on Instagram. So, if they want to know real personal stuff that makes me a little uncomfortable to share..."
Article continues below advertisement
Just after Kylie spoke to ET, her older step-sister and mentor Khloe Kardashian tried to fake out her fans on Instagram by posting an image that led people to believe that all of their apps were free to use.
https://instagram.com/p/7qSSQqBRr7/?taken-by=khloekardashian
But the criticism continues.
"Kris keeps telling the girls that the backlash won't last, but her daughters are becoming increasingly skeptical about this," says the source. "Kris' greed has gotten so great that she is willing to pin the girls against each other in order to become more powerful."
Unfortunately, the monster momager's actions have already caused severe consequences because – from now on – only the rich will be able to really keep up with the Kardashians.
Do you think that the Kardashian's should charge money for their apps? Tell us your thoughts in the comments below.