Upstaged By Kanye! Designer Slams West's Surprise Fashion Week Show As Sketchy –– 'We Are David And He Is Goliath'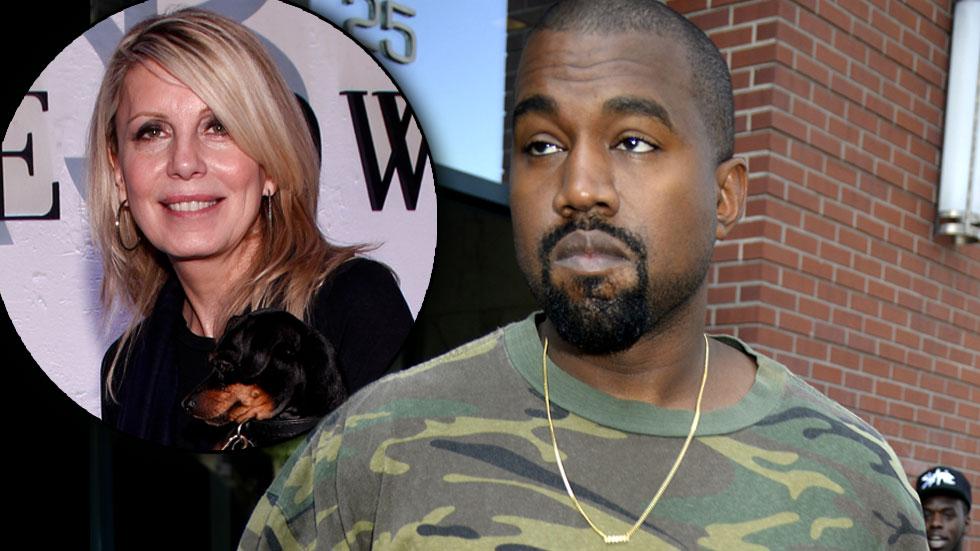 A designer called out Kanye West over his last-minute decision to showcase his Adidas fashion line at New York Fashion Week, essentially stealing the limelight by surprise.
Anne Bowen, whose Nomad VII streetwear line falls under the same genre as West's Yeezy line, griped to Women's Wear Daily Sunday over the 38-year-old rapper's eleventh-hour decision to enter Wednesday's lineup at noon -- the same time her's was slated to go.
Article continues below advertisement
"Kanye knows he is a media sensation and it is just not ethical to do this -- it's like we are David and he is Goliath," Bowen griped. "We have put our heart and soul into our show, and should not be stepped on like this."
Watch the Video on RadarOnline.com
Bowen said she and her crew had "been prepping for a year for this at considerable financial, labor- and commitment-cost to our company," and had their show on the "on the Fashion Calendar for weeks," only to be thwarted by the "Paranoid" rapper, whose guests list at last year's show included Rihanna, Justin Bieber, Sean "Diddy" Combs and many of the Kardashians.
To curtail further damages and avoid competing head-to-head with Kanye -- and the red carpet of celebs that follow -- Bowen said that she moved Nomad VII's showcase to Thursday at 12:30 p.m. ET at Tao Downtown, a situation she described as "a logistical nightmare" to complete on such a tight schedule.
A rep for Bowen -- who has lodged a complaint with CFDA Fashion Calendar -- said, "We're scrambling like crazy and it's costing us a lot of money.
"We sent out printed invites by hand, and they're useless … we're trying to contact everyone by e-mail."