Judge Joe Brown Accuses Courtroom Rival Of Setting Up His Arrest To Sabotage Run At Tennessee District Attorney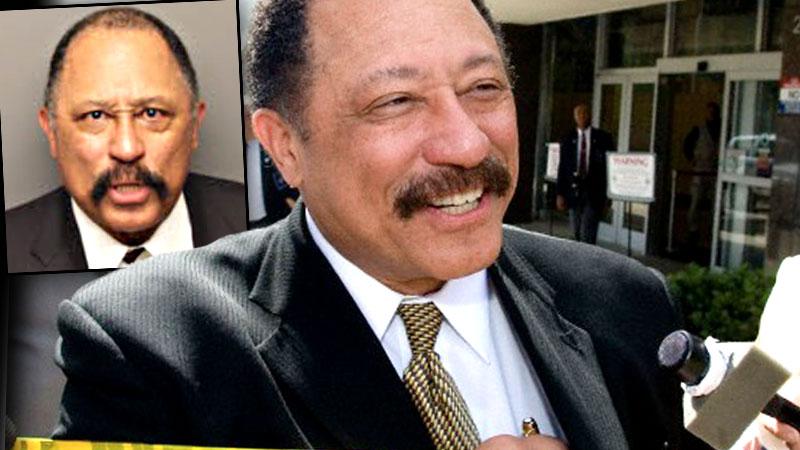 Judge Joe Brown claims Juvenile Court Magistrate Harold Horne didn't charge him with contempt of court in the name of the law -- but instead to sabotage him in his Tennessee District Attorney race.
The TV judge exclusively revealed the bombshell to RadarOnline.com after completing his five-day sentence.
"Mr. Horne did not get anything out of the ordinary," Brown said of his 2014 courtroom outburst over a child support case, that eventually led to his contempt of court charge. "He got what is typical in criminal court."
Article continues below advertisement
Running for Tennessee District Attorney at the time, Brown insisted Horne, and his opponent's relative, targeted him in an effort to sabotage his political aspirations.
"He and Horne were talking about what they could do to me before I got the chance to even go in on the woman's case," he explained. "They finally got a chance to get their hands on me."
Brown even went as far as to accuse Horne of editing a tape of their courtroom confrontation in his favor.
"I claim that tape is falsified and turns out he had been reprimanded earlier for falsifying a record before," he explained. "He didn't like what he said, so he changed it."
The TV star added, "The visual part stopped working, they claimed, and then they edited the audio. When I left, it started working again, miraculously."
When asked if he should apologize for the argument despite Horne's possible set up, Brown insisted he didn't commit a crime.
"I have nothing to apologize for," he said. "I did what I needed to do and what I should've done!"