'In Over My Head': Ex-Prison Worker Joyce Mitchell Says Convict Richard Matt Had 'Complete Control' Over Her In First-Ever Interview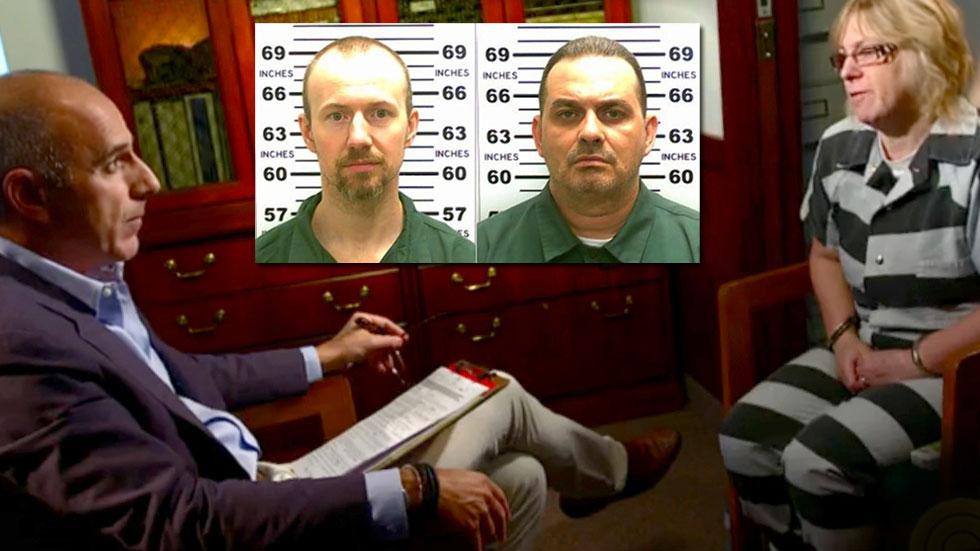 The prison worker who helped two inmates escape in June, amid sexual activities with both men, blames depression and one of the prisoners having "complete control" over her for her actions in the jailbreak.
In her first public interview, Joyce Mitchell -- who hid tools inside ground beef to aid Richard Matt and David Sweat escape Dannemora's Clinton Correctional Facility -- told Lauer that Matt was a master manipulator who was able to coerce her into actions amid the romantic fantasies she had for the pair.
Article continues below advertisement
"He was good at that," said Mitchell, who previously told authorities that she had performed oral sex on Matt and gave Sweat nude photos and letters that were "of a sexual nature."
Mitchell, who is married, said the ongoing activities that led to the breakout were stirred by a battle with depression.
"I was going through a point in my life -- a lot of people go through depression," she said. "A lot of people go through that."
Mitchell said she "just got in over her head" and "couldn't get out" as the situation progressed.
"And I couldn't tell anybody: I couldn't tell my husband, couldn't tell my family, I couldn't tell my co-workers. I couldn't tell anybody -- there's nobody you can tell."
Watch the Video on RadarOnline.com
As RadarOnline.com previously reported, with Mitchell's help, Matt and Sweat spent 20 days on the lam, with Matt fatally shot by authorities June 26, and Sweat captured and taken into custody two days later.
Mitchell, who has pleaded guilty promoting prison contraband and fourth-degree criminal facilitation, faces from 26 months to seven years in custody when she is sentenced Sept. 28.
The 51-year-old tailor shop supervisor-turned-prisoner spoke with the TODAY show at her current confines of Clinton County Jail. The chat will air on TODAY Sept. 14 and 18, as well as Dateline on Sept. 18.